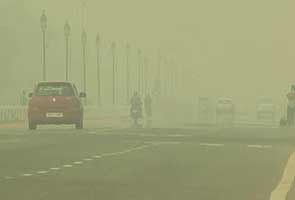 New Delhi:
Delhi, Uttar Pradesh and Haryana authorities today agreed to work together to prevent a repeat of the thick smog that blanketed the Capital for over a week before clearing out on Friday.
At a meeting with the Supreme Court-appointed Environment Pollution Control Authority (EPCA), Delhi, Uttar Pradesh and Haryana officials decided to jointly crack down on polluting vehicles entering the Capital from the neighbouring states.
The EPCA asked Haryana, Punjab and Uttar Pradesh to enforce the ban on burning of farm waste, which the Delhi government claims added to the smog. It recommended that farmers be given incentives to buy technology that helps them remove or use farm straw left after harvest instead of burning it.
The EPCA also said it will push for stringent monitoring of pollution norms across the states. Vehicles will be monitored at five entry points into Delhi. The authority will monitor progress on the norms every six months.
Even though the smog has lifted, it could return with Diwali just round the corner. Delhi Chief Minister Sheila Dikshit has already appealed to the people to avoid fire crackers during the festival.
The Delhi government had on Friday said burning leaves and garbage in the city would invite strict penalty.
Smog is not uncommon for Delhi in the winters, but this year it hit sooner and was more severe. Poor wind motion caused dust particles and particulate matter to hang in the air, adding to the problem.
The Supreme Court had on Tuesday expressed concern over the rising pollution and smog in the national capital.
Environmentalists have blamed the smog on rising emission levels from the ever growing stream of vehicles in Delhi, which also gets a heavy stream of vehicles from the neighbouring states every day.
After a campaign by activists, the Delhi government had switched all public transport from petrol and diesel to cleaner CNG in 2001, remarkably improving the city's air quality, but the advantage appears to have been frittered away within a decade.
(With PTI inputs)