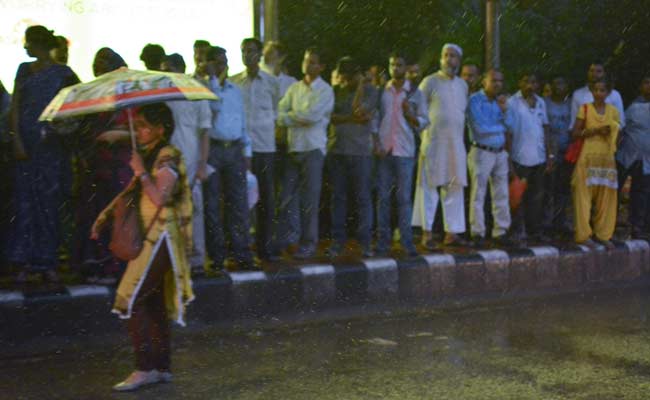 New Delhi:
People in the national capital got some respite from the searing heat after the temperature fell by over 2 degree Celsius on Tuesday. The maximum temperature was 37.6 degree Celsius, a notch below the season's average, the weather office said.
The temperature today is also likely to remain below the season's average, with possibility of light rain. The air quality improved from "poor" to "moderate" on Tuesday.
By today evening, there could be some rain and the temperature may drop, the India Meteorological Department has said.
"Delhi will see partly cloudy sky in the morning hours, becoming generally cloudy sky towards evening or night with possibility of rain or thundershowers accompanied with squall," a weather officer said.
With Delhi getting easterly winds, rains in parts of Uttar Pradesh helped in bringing down the temperature in the national capital.
"Parts of Uttar Pradesh received good rains and Delhi is currently receiving easterly winds, which were otherwise cool on Tuesday. This is a major reason that temperature fell in Delhi. It will continue for few days," said Mahesh Palawat, director of India's only private weather forecaster SkymetWeather.
According to the weather agency, the temperature is likely to stay below 40 degree Celsius till Friday.
The Central Pollution Control Board or CPCB said the air quality index on Tuesday was 178 on a scale of 0 to 500, considered "moderate". On Monday it was 206, considered "poor".
The national capital struggled with bad air quality in peak winter after the pollutant particulate matter PM2.5 crossed safe levels. It was blamed on automobile emissions, industrial activity, crop burning in neighbouring states and dusty conditions across the city.