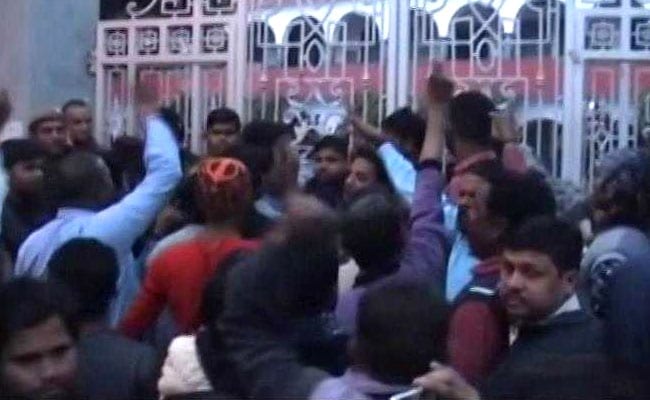 Highlights
Four students have been accused in connection with Tusshar Kumar's death
Tusshar, 16, was found unconscious in school bathroom on February 1
He was declared dead at GTB Hospital
New Delhi:
Delhi police on Saturday detained the absconding minor in connection with the mysterious death of a Class 9 student in northeast Delhi's Karawal Nagar.
Sixteen-year-old Tusshar Kumar was found unconscious by some students in the bathroom of his school on February 1 and then admitted to a hospital. He was later referred to the GTB Hospital that declared him dead on arrival.
Of the four accused students, three were detained on Friday, while one of the accused was on the run. He was detained from Khajuri Khas, police said.
According to the police,
CCTV footage
revealed that some students went inside the washroom after Tusshar. Classmates and students who found him in the toilet have been questioned.
The accused allegedly punched Tusshar in the neck and face. The police said it was suspected that the student died of internal injuries sustained during the brawl.
Police said they are probing whether other students were also involved in the incident.
Family members of the deceased alleged that their son was thrashed by the students
, the official said. On the basis of complaint by the boy's family, a murder case was registered on Friday.
The case has chilling parallels to the murder
of a Class 2 student of Ryan International School in Gurgaon, who was found with his throat slit in a school toilet in September.
With Inputs From PTI