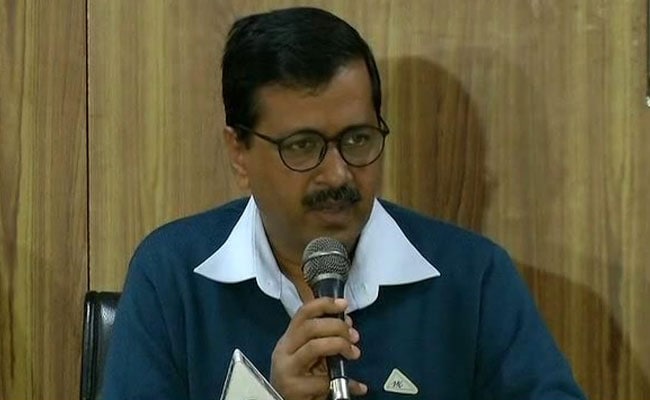 New Delhi:
Delhi Chief Minister Arvind Kejriwal today said "piecemeal" efforts to bring down air pollution in Delhi were not a solution.
At the inauguration of a two-week "Clean Air Campaign" in the national capital, Mr Kejriwal said like the odd-even scheme, this campaign too was not a permanent solution to the problem of air pollution.
"Pollution is not a subject of the environment department, it just handles the symptoms. Until there is participation of all departments, particularly those contributing to air pollution, piecemeal efforts will take us nowhere," Mr Kejriwal said.
"When we implemented the odd-even road rationing scheme, pollution levels came down. This campaign is also not a permanent measure," he added.
Calling the campaign, a joint initiative of the BJP-led Centre and the Delhi government, an effort beyond politics, Mr Kejriwal said the move sent a big political message.
"This campaign is an effort beyond politics and it should have happened long back for the welfare of people," he said, adding it must be emulated by all other departments to resolve various issues.
Mr Kejriwal pitched for a "round-the-year study" on pollution levels in Delhi and said pollution was dynamic in nature and reasons contributing to it changed everyday.
"A round-the-year study is the right approach to figure out modulations of pollution levels," he said.
"Besides, we are considering procuring international machines that accurately tells us what was causing high pollution on a particular day, be it dust or fire. If we figure out such sources, we can make priorities accordingly," Mr Kejriwal said.
"We are seeking help from the Centre for all our initiatives," he said.
Union Environment Minister Harsh Vardhan was also present on the occasion.
To reduce pollution due to dust, he said, the Delhi government would create a green cover along 500 kms of PwD roads.
"We will also procure 2,000 buses and more if required to encourage public transportation. Procurement of 500 to 1,000 electric buses is also under consideration," he said.
The campaign mandates to send 70 teams to monitor causes of pollution in the national capital and initiate remedial measures, including penal action against serious polluters on the spot.
The campaign will be conducted between February 10 and 23.