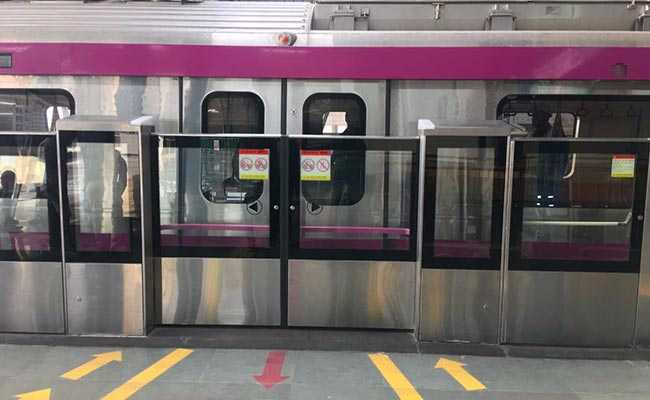 New Delhi:
One train was removed from service on Delhi Metro's Magenta Line today after it had some technical problems, officials said.
Services were very briefly delayed, they said.
The incident took place around 8 AM when the train was going towards Kalkaji Mandir station, and it was removed from the service at IGI Domestic Airport station, a senior official said.
Magenta Line connects Kalkaji Mandir to Janakpuri West and Kalkaji Mandir station is an interchange facility with the Violet Line.
In May this year, Union Minister Hardeep Singh Puri and Chief Minister Arvind Kejriwal had inaugurated the 24.82-km-long Janakpuri West-Kalkaji Mandir stretch of the Delhi Metro's Magenta Line.
With the opening of this stretch, the total length of the Delhi Metro Rail Corporation (DMRC) network has reached 277 km.
For more Delhi news, click here
(Except for the headline, this story has not been edited by NDTV staff and is published from a syndicated feed.)