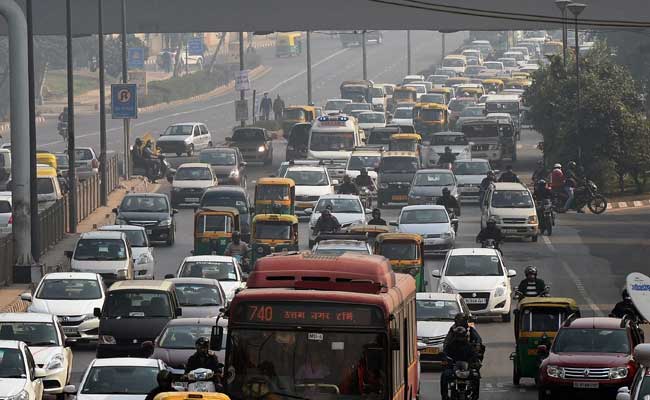 New Delhi:
The most prominent pollutant in Delhi's air, PM 2.5, has "come down" by around 25 per cent as compared to December's figures, Delhi government said today attributing the "drop" to the prevailing odd-even car restriction scheme.
Delhi Transport Minister Gopal Rai said the city's air quality would have been "worse" had the measure not been in place. The average quantity of PM 2.5, fine respirable particulate matter, was 245 micrograms per cubic metre today, that falls in the 'very poor' category, IMD said.
In all the 18 locations, mainly in the city's interior, where the government collected samples from yesterday, PM 2.5 levels were recorded less than 300 (ug/m3) while in nine of these areas, they were recorded at less than 200.
Private weather forecasting agency Skymet, in its forecast, said that foggy conditions may return to Delhi in the next few days accompanied by light rain due to a fresh Western Disturbance.
Fog aggravates air quality as particles get stuck to the moisture subsequently turning it into smog, an IMD official said.
Mr Rai said, according to scientists working in the field of air pollution, average reduction in PM 2.5 levels has been between 100-150 units compared to December. "Myth is being propagated on the levels of pollution. Our sampling data has a different story to tell."
"However, the scheme has had no major effect at border areas where PM 10 levels are extremely high. PM 10, in any case, is not caused by vehicular pollution. It is mainly a production of construction dust," Mr Rai told reporters.
The safe limits of PM 2.5 and PM 10, microscopic particles that can enter and embed deep into the lungs and subsequently bloodstream, are 60 and 100 respectively.