New Delhi:
Laxman Rao is a tea-seller with a difference. A loyal clientele throngs his small roadside stall in the bustling ITO area. They come not only for the brew, but also a taste of his words.
Mr Rao, 62, is an award-winning author of 12 published books, which are based on real-life stories of his customers and other people around. He has a Facebook page, his books are selling on Amazon and Flipkart and one has been translated to English and is available on kindle.
But the journey from Maharashtra's Amravati district to a flourishing writing career in Delhi was full of bends.
In 1975, Mr Rao, had come to Delhi with just Rs 40 in his pocket -- borrowed from his father to make it big in the national capital. He was only 22 years old.
Five years later, he started selling tea at Vishnu Digambar Marg and in no time became popular among office goers and other passers-by, who would stop for his tea.
But when he wrote his first novel and took it to a publisher, he was told to "get out, a chaiwala cannot write".
The book, about a boy called Ramdas, went on to win the Indraprastha Sahitya Bharti Award in the year 2003. Former President Prathiba Patil had also invited him to the Rashtrapati Bhawan.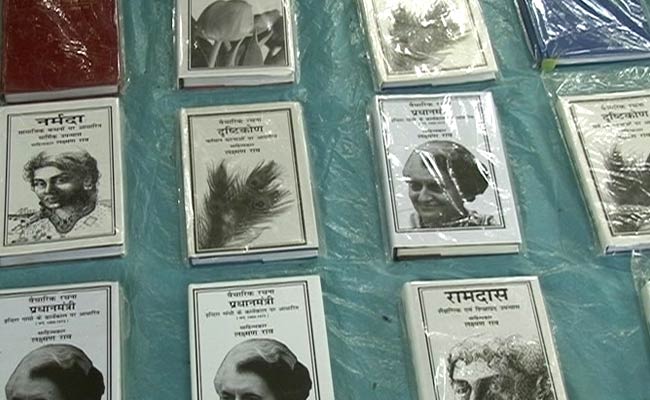 It only made Mr Rao determined to educate himself and publish out his own books. From then on, he saved every paise he could, till he had the Rs 7,000 he needed to publish his first book. Later, he cycled around schools to sell his books to those who fancied Hindi literature.
Every day, Mr Rao cycles to ITO with his tea things -- he says he doesn't use an auto because the more he saves, the more he can publish. Till 9 in the evening, he sells tea. And then he writes till 1 am.
He finally got his BA degree at the age of 42 and took the exams for the Masters' degree this year.
"After the results come out, I'd like to do a PhD in Hindi literature," he said.