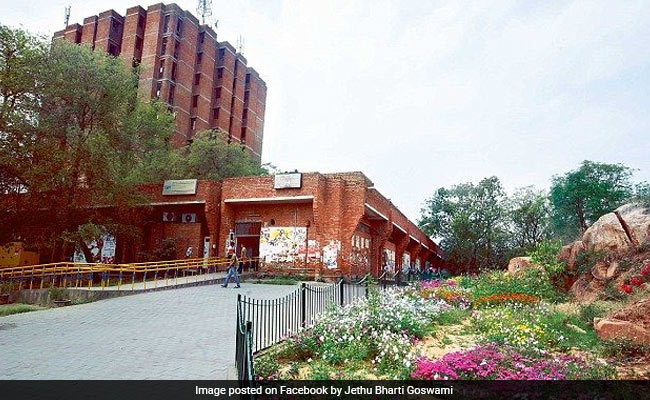 New Delhi:
About 70 per cent of the Jawaharlal Nehru University (JNU) students cast their votes to elect representatives to their students' union today. A total of 5,185 votes were polled out of 7,650, according to the information received by the Election Committee, comprising university students.
Eight candidates are in the fray for the presidential post in JNUSU polls. AISA, AISF, SFI and DSF, all leftist groups active in campus politics, have come together -- like last year except AISF, which had its own president candidate -- to form an alliance and have fielded International Studies scholar N. Sai Balaji as their presidential candidate.
The Left-backed All India Students' Association, Students Federation of India, Democratic Students Federation and All India Students Federation have come together to form the United-Left alliance, which has fielded N Sai Balaji as its presidential candidate. The NSUI has fielded Vikas Yadav for the president's post. The RSS-affiliated Akhil Bharatiya Vidyarthi Parishad (ABVP) has fielded Lalit Pandey for the president's post.
The DUSU poll results were announced on Thursday. The ABVP won three central panel posts while Congress's NSUI emerged victorious in one. NSUI's Sunny Chhillar was defeated by ABVP's Ankit Baisoya in the presidential election with a margin of 1,744 votes while Shakti Singh, also from ABVP, was declared as the vice president after he won with a margin of 7,673 votes. The office of the Chief Electoral Officer in Delhi said that the electronic voting machines used in the election were not issued by the Election Commission and it seems to have been procured privately.
Here are the live updates on JNUSU Election: