New Delhi:
The Indian Institute of Mass Communication (IIMC) hosted its annual alumni meet - IIMC Connections 2015 - at the prestigious campus on February 15, 2014. The theme this year - 'Campus wale Entrepreneurs' - recognized and felicitated the out-of-the-box thinkers among the IIMC alumni who in-turn shared their entrepreneurial journey at the event.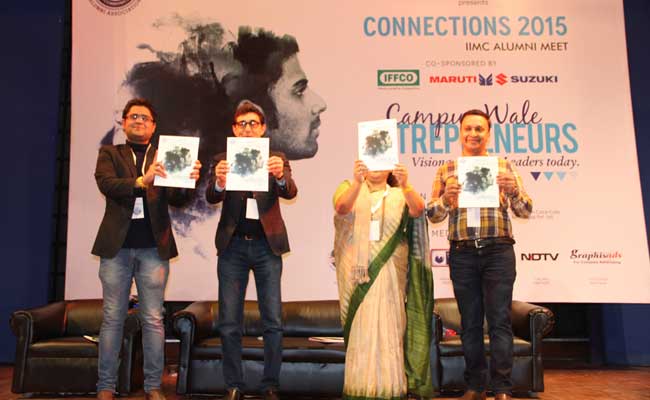 (The unveiling of IIMC Connections 2015 souvenir.)
The event started with a performance by alumni Samridhi Dixit, Deeksha Saxena and Anvesha. Thereafter, Indian Institute of Mass Communication Alumni Association (IIMCAA) President Sunila Dhar presented a bouquet to IIMC's Director General Sunit Tandon.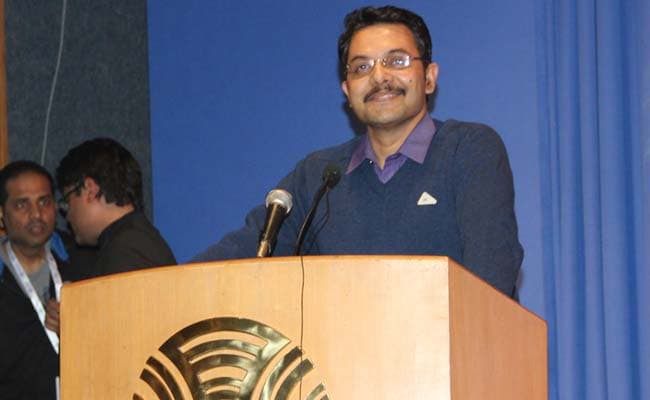 (Neelesh Mishra, journalist, Co-founder Editor of the Gaon Connection & Content Project sharing his success story.)
The entrepreneurs felicitated at the event took to the stage and shared stories of self-reliability, struggle, confidence and the eventual success that follows, passing on the inspiration to the next generation. The names include the likes of Chitra Subramaniam, CSD Consulting & The News Minute; Anita Kaul Basu, Big Synergy; Niret Alva, Miditech Pvt Ltd; Anshu Gupta, Goonj; Neelesh Mishra, Gaon Connection & Content Project; Anuranjan Jha, Shagun TV; Rahul Roushan, Faking News; Mridul Chandra, Channel PR; Sattvik Mishra, ScoopWhoop; Kurian Abraham, Dhanam Publications; Nandini Sahay, The Outdoor Journal; Kapil Rampal, Creative Crest; Girish Mahajan, Webitude; Hasleen Kaur, Webeasts; Suparn Pandey, ScoopWhoop & many others.

IIMCAA's President Sunila Dhar unveiled next year's theme of IIMC Connections - 'Campus wale Bureaucrats' - and thanked each and every person who made the event a success.