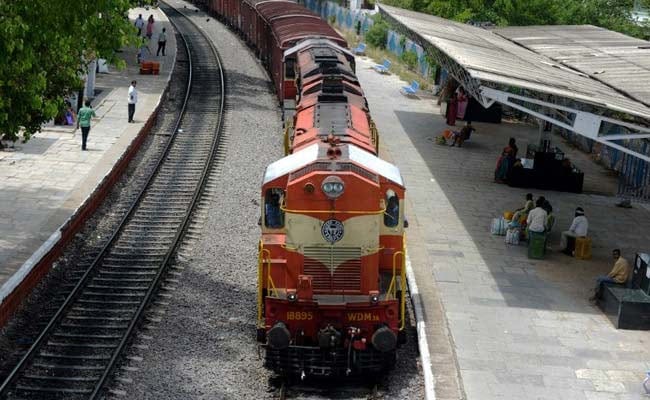 New Delhi:
A week after
a train rolled on for nearly 10 km without its engine in Odisha
, a similar incident was reported in Delhi. A driverless engine of a train rolled down the tracks for close to 40 metres at Anand Vihar railway station in east Delhi before it derailed on Saturday afternoon. The railways has suspended the engine driver and ordered an investigation.
The railways believes the possible cause for the incident is the failure of the hand-brake. "It rolled for about 40m and derailed at a point on the East end of the line by three wheels. All movements are safe and other train movements are normal. The driver has been suspended and an enquiry has been ordered," news agency PTI quoted a railways spokesman.
"There are dozens of locos that are shut down everyday and parked with their hand-brakes applied and no untoward incident happens if the handbrakes are gripping the wheels correctly," an officer said.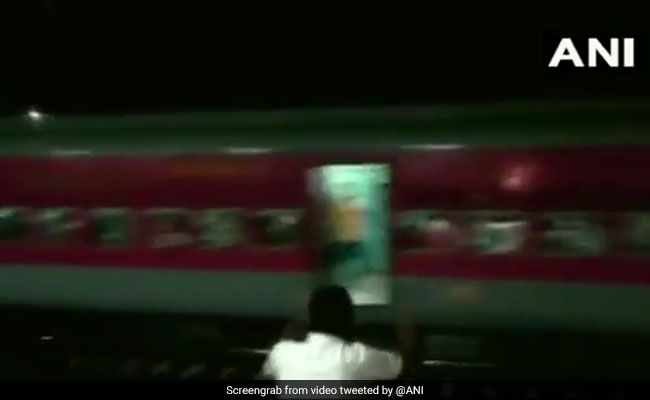 Close to 1,000 passengers were in the Ahmedabad-Puri Express that rolled on for nearly 10 kilometres without its engine in Odisha last Saturday. A video clip showed 22 engine-less coaches of train speeding past a railway platform as helpless onlookers screamed and yelled at passengers to pull the train's emergency brake. While none of the passengers were injured, seven railways officials were suspended for lapses.
Authorities believe that brakes applied when coaches are detached or attached to the engine were either incorrectly used or overlooked altogether.
After the freak incident, the
Railway Board Chief had said that turning around the culture and image of the oragnisation t
hat employed 1.3 million and ran around 22,000 trains daily was going to take time, despite the safety success seen in 2017-18. "Safety is an end result. We need to focus on maintenance, and that also includes looking after the people," Ashwani Lohani was quoted by news agency Reuters.
150 people were killed in November 2016 when 14 coaches of the Indore-Patna Express rolled off the tracks around 100 km from Kanpur.
In August last year, 20 people were killed after the Puri-Haridwar Utkal Express got derailed in Uttar Pradesh's Muzaffarnagar.
A 2012 government report said almost 15,000 people were killed in various ways every year on the country's railways and described the loss of life as an annual "massacre".
More than 22 million passengers commute daily on some 9,000 trains.
(With inputs from agencies)