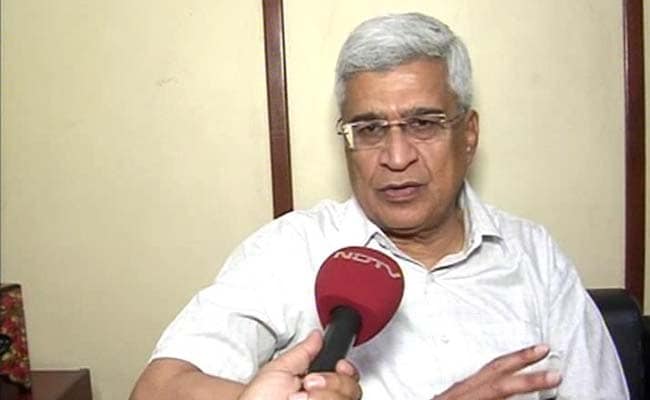 New Delhi:
Criticising the Aam Aadmi Party government in Delhi and the National Democratic Alliance government at the Centre for failing to deal with the dengue crisis properly, the CPM has termed it as a shocking reminder of dismal state of healthcare system.
"This episode of failure to tackle dengue outbreak underlines the urgent need to expand and strengthen the system in India. That is the only way to ensure right to healthcare for all citizens," senior Left leader Prakash Karat said in an editorial in the forthcoming issue of the CPM mouthpiece, 'People's Democracy'.
The rise in the cases of the mosquito-borne disease highlights the "hollowness" of the Centre's Swachh Bharat campaign, as well as the state government's failure to "regularly" check its incidence. "It (cleanliness drive) has made no impact whatsoever in ensuring clean environment even in the capital city," said the editorial.
On the alleged denial of admission at hospitals to seven-year-old Avinash, and another critically-ill child, six-year-old Aman, Mr Karat said that it was against medical ethics.
The parents of Avinash, who hailed from Odisha, committed suicide by jumping off the terrace of a four-storey building in south Delhi's Lado Sarai soon after the death of their child. The boy died of dengue on September 8 after allegedly being denied admission at some private hospitals the previous day.
According to the former general secretary of CPM, the bulk of those who contract dengue fever every year do not get medical care or are refused admission at hospitals on the pretext of unavailability of beds.
Mr Karat further charged that the public healthcare system has been consistently degraded and starved of funds, especially in the wake of the country following "neo-liberal prescriptions" for the privatisation of all basic services.
"The expenditure on public healthcare is a scandalous 0.9 per cent of GDP. The Narendra Modi government has further cut allocations for health in the last Union budget. Privatised healthcare system can never be substitute for an extensive public one," added Mr Karat.