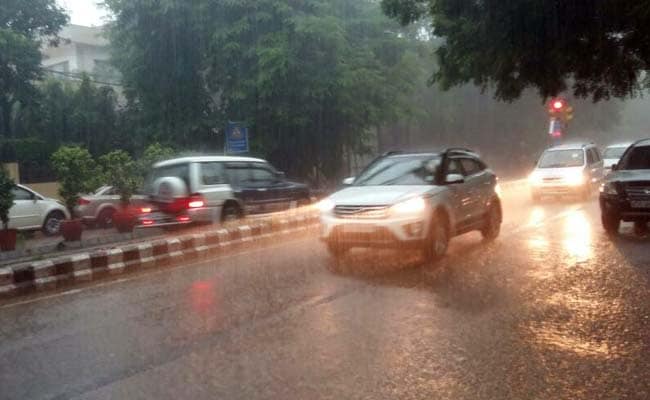 NEW DELHI:
Parts of Delhi received light rainfall today afternoon, making it pleasant for the people even as it increased the humidity in the air. The weather department had predicted some light rain and drizzle in the afternoon or evening today. Eleven flights were diverted from the Delhi airport today evening.
The report said the diversions were due to overhead congestion. A team from the Delhi airport said that while nine flights were diverted to Jaipur, two were diverted to Lucknow.
Officials said more flights could be diverted.
The weather department had also predicted mist and shallow fog for Monday morning with generally cloudy sky towards the afternoon along with thunder shower towards the evening.
The maximum temperature in Delhi was recorded at 25.4 degrees Celsius, normal for this time of the year, while the minimum temperature settled at 9.2 degrees, three notches below the season's average, a weather official said.
Social media had gone into a tizzy earlier this month after Noida, near Delhi, looked like a snowy town after a round of hailstorm last evening. Roads and highways in parts of Delhi and neighboring areas were covered in hailstones.
(With inputs from agencies)