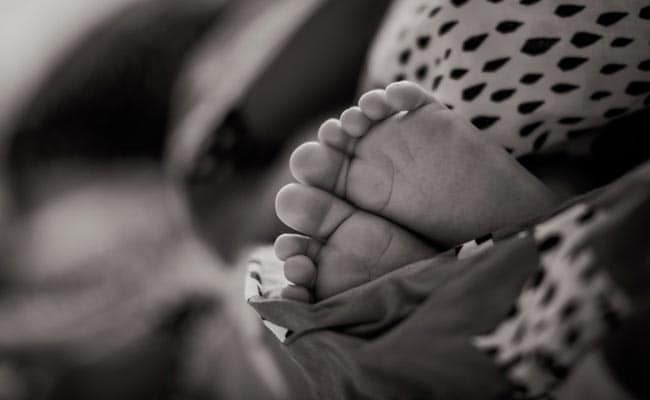 New Delhi:
A two-month-old baby was allegedly killed by his 17-year-old father who suspected that he wasn't his biological father. The teen repeatedly punched the baby until he died, police said. The incident took place on the outskirts of Delhi while the mother, also a minor, had gone out looking for a job.
The incident was reported on Saturday evening, from Delhi's Mongolpuri when the mother got back home and found her son bruised and motionless. Her husband was not at home. She took her son to the hospital where the baby was declared dead. The police was informed following which the teen was detained, according to a report by news agency Press Trust of India.
The teen told the police that he suspected his wife of having an affair and that he wasn't the biological father of the baby. The couple got married 10 months ago, police said. The teen had run-ins with the law in the past as well, in cases of mobile-snatching. He was unemployed at the time of his arrest.
In a similar case, a mentally ill woman in Delhi slit the throat of her
eight-month-old son before chopping the body
. She then slept beside it, police said. The father, who was out for work, returned home late and found the woman sleeping beside the mutilated body.
(With Inputs From PTI)