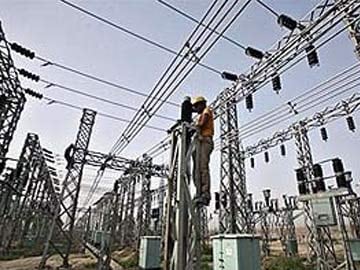 New Delhi:
Residents of Delhi, who have been battling frequent power cuts, will now have to pay more for electricity.
The three distribution companies or Discoms that supply power to the capital have been allowed to raise power tariff by 8.32 per cent.
Residents of the Lutyen's zone, home to top government offices and residences including the Presidential palace and the Prime Minister's House, will have to pay more.
Delhi's Power regulator had recommended a 9.5 per cent hike for the VIP zone.
Those consuming upto 200 units in a month will have to pay 10 paise more per unit, those using 200-400 units will have to pay 15 paise more per unit, and those consuming 400-800 units will have to pay 50 paise more.
A new slab of 800-1200 units will require consumers to pay Rs 1.10 more per unit. Those who end up using more than 1200 units will have to pay Rs 1.75 paise more.
The regulator says the hike in rates will have minimum impact on minor consumers, as a surcharge introduced two years ago to help discoms to offset the cost of buying power from state-run units like the National Thermal Power Corporation has been discontinued.
Former Delhi chief minister Arvind Kejriwal's Aam Aadmi Party, which has been campaigning for reduced tariff, tore into the proposed hike in a series of tweets.
"Electricity prices in Delhi hiked by 8.32% despite of pending CAG audit. Why is CAG audit not being supported by the power discoms?" said a tweet. "AAP had reduced power tariffs by 50%. BJP promised 30% but backtracked on that too!," pointed out another.
The BJP said it stood by its promise of reducing electricity bills if it comes to power in Delhi. "We will cut rates by 30%. That's our commitment," said senior leader Jagdish Mukhi, who's the frontrunner for the chief minister's post in what is seen as the Delhi BJP's attempts to form government in the capital. "Good days will come. We have requested the Union Finance Minister. Just wait for the Delhi budget," he added.