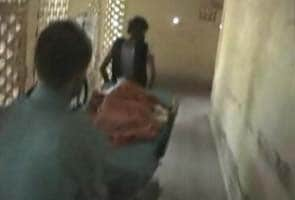 New Delhi:
A policeman who allegedly offered Rs 2,000 to the father of the five-year-old rape victim has been identified. Delhi Police's Vigilance wing is expected to be submit a report on the same tomorrow, sources said.
The Vigilance Wing which is investigating the allegation has identified a constable with the help of the father of the victim, they said.
However, the constable's identity was not revealed by police saying a vigilance inquiry was on in connection with the incident.
On April 19, the child's father had alleged that the day before a "policeman came and asked me to come out. He told me nothing will happen by involving public. He told me that you should take care of the child and be with her".
"Public would not help you and he also handed me Rs 2,000 and left. He said I should cover my pocket expenses from this money," the victim's father alleged.
Delhi Police Commissioner Neeraj Kumar had on Monday said that there was a delay in identifying the two policemen - one in uniform and another in plain clothes - who offered money to hush up the case as the father of the victim could not come to the police station because he was in hospital.
The Police Commissioner had said that personnel from the Gandhi Nagar station will visit the father in AIIMS in batches to enable him to identify the culprits.
"As soon as they are identified, they will be suspended from service and a vigilance enquiry will follow. On the basis of vigilance inquiry a regular departmental enquiry would be conducted," Neeraj Kumar had said.