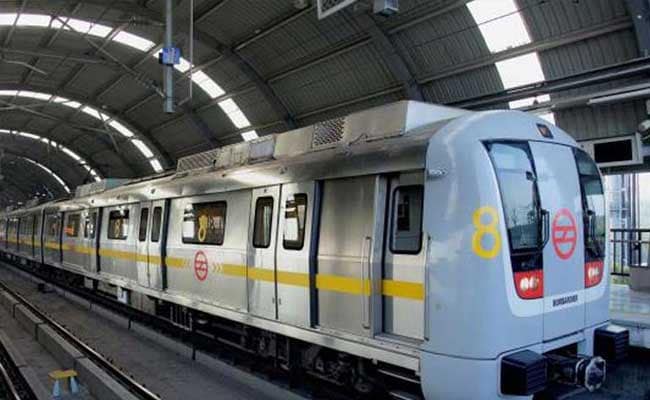 Highlights
Over 9,000 non-executive metro staffers were planning to go on strike
Among the many demands, Delhi metro staff sought pay-scale revision
High Court said the strike would cause inconvenience to people
New Delhi:
A strike planned by employees of the Delhi Metro from tomorrow has been struck down by the High Court.
At a late evening hearing, the Delhi High Court stopped the Delhi Metro Rail Corporation or DMRC staff from going on their strike from midnight over a number of demands, including pay-scale revision.
Justice Vipin Sanghi ruled that the plan of nearly 9,000 non-executive metro staffers to go on strike didn't appear to be justified or legal.
The court said the DMRC is running a public utility service which caters to around 25 lakh citizens of Delhi on a daily basis. Justice Sanghi also said sufficient notice has not been given to DMRC and the conciliation proceedings are still in progress.


DMRC had moved the urgent petition which was mentioned before Acting Chief Justice Gita Mittal who asked Justice Sanghi to hear the case.
"... I am inclined to grant ad-interim relief as sought in the application. Accordingly, the respondents (employees) are restrained from going on strike on June 30 or till further orders in the matter," the judge said in its five-page order.
Chief Minister Arvind Kejriwal had earlier warned that the government would impose the Essential Services Maintenance Act (ESMA) if required to stop the strike.
Deputy Chief Minister Manish Sisodia also called a meeting of the metro officials to discuss the demands of the employees.
"Whereas all genuine demands of Metro employees shud be met, strike wud cause inconvenience to lakhs of people. Strike shud not take place. Whereas govt imposing ESMA as last resort, I wud urge employees to not resort to strike (sic)," Mr Kejriwal said in a tweet.
With inputs from PTI and IANS
For more Delhi news, click here.