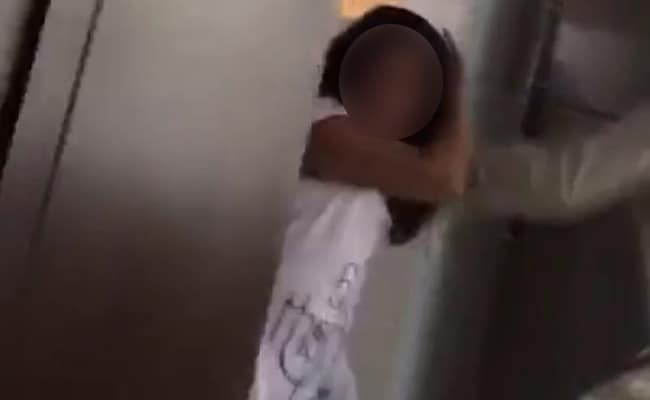 Highlights
Lawyer's wife alleges he beat her regularly in 15 years of marriage.
In the video, lawyer hits daughter, drags her, keeps raining blows.
The family lives in upscale South Delhi neighbourhood of Vasant Kunj.
New Delhi:
A man believed to be a Delhi High Court lawyer thrashes his daughter while shouting abuses in a disturbing video filmed reportedly by another daughter and given to the police this week.
In the one-minute video, the lawyer hits his daughter and as she falls to the ground, he drags her and keeps raining blows.
The family lives in the upscale Vasant Kunj area in south Delhi.
The man's wife has alleged that he beat her regularly in 15 years of marriage, and did not spare his daughters either. He allegedly assaulted her because the couple didn't have a son.
Both the siblings study at a private school in south Delhi. Their mother has complained to the women's cell of the police.
According to the police, the lawyer has denied any abuse and accused his wife of trying to take over his property.