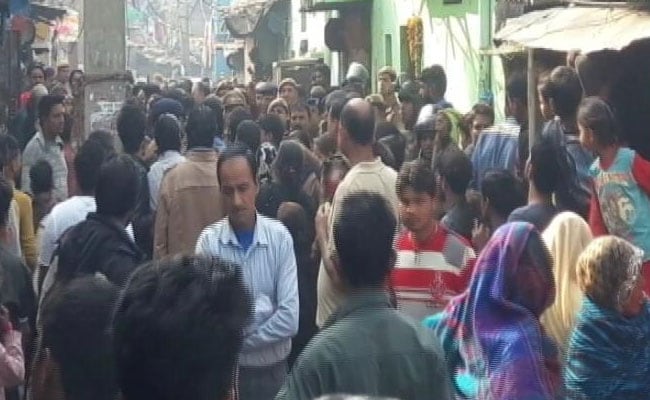 New Delhi:
Modifying its stay order, the Delhi High Court on Wednesday allowed the Delhi Development Authority to demolish the slums of those residents of West Delhi's Kathputli colony who were eligible for relocation and had moved out voluntarily.
A bench of Acting Chief Justice Gita Mittal and Justice C Hari Shankar issued the direction while modifying its order putting on hold the demolition of
jhuggis
in the area for two weeks.
The court modified its order on an application moved by DDA which also sought permission to remove the rubble from the site.
The bench, while allowing DDA to demolish the slums of those who had voluntarily moved out or were moving out, said the demolition should not affect the homes of others living there.
It also directed the DDA to file a status report indicating who all have moved out of the area and whose slums were demolished.
With regard to removal of rubble, the court said DDA can take away the debris only after two days so that people can remove their belongings from there.
The bench had yesterday put on hold DDA's demolition drive to enable people eligible for relocation to move out of Kathputli colony and those ineligible to file an appeal against the action.
Spread over an area of around 14 acres, Kathputli Colony was home to a large number of puppeteers, magicians, singers and musicians.
It is the first slum in the city to be taken up by the DDA for in-situ redevelopment with the help of a private developer, who in turn will get a substantial part of land for commercial use as part of the project.
The stay order had come on a PIL filed through advocate Kamlesh Kumar Mishra, on behalf of the residents and an NGO, National Alliance of People's Movement, claiming that the DDA issued a notice on October 25 for vacating the area giving them only four days to move out.
The petitioners had also told the court that the transit camps at Anand Parbat and Narela, where the slum dwellers are supposed to live, were in filthy condition and inadequate in number. They have also contended that DDA decided to make flats for 2800 slum dwellers when there are over 4000 people.