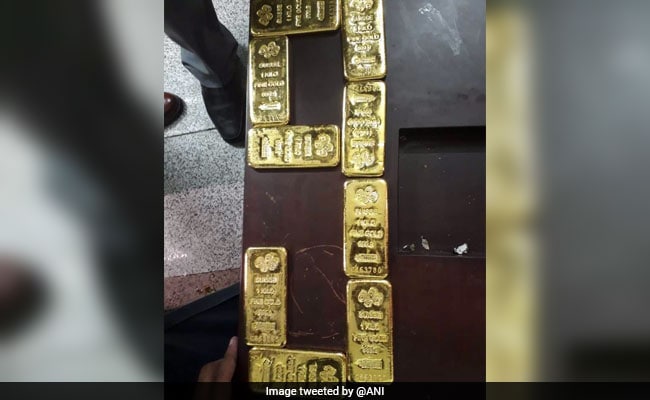 New Delhi:
Nine gold bars worth a whopping Rs 3 crore were found in a toilet at Delhi's Indira Gandhi International Airport today. The gold bars, weighing 1 kg each, were kept in a laptop bag at Terminal 3 of the IGI Airport.
A Central Industrial Security Force spokesperson said the unclaimed gold bars were handed over to the customs authorities.
CISF personnel
, who were on duty at the time, were informed of the presence of an abandoned laptop bag in a toilet. The security personnel rushed to the spot and found nine gold bars inside the bag.
Officials said a passenger might have brought them, but panicked after seeing the security personnel at the airport. The police said they are trying to find the person who left the bag in the toilet.
Security agencies are scanning the CCTV footage of the area to identify the person.
This is not the first time that gold was recovered at the IGI Airport. In 2015, custom officials seized about 10 kg of gold worth Rs 2.5 crore. The gold was reportedly being smuggled into the country.
In 2017, between January and October, 110 kg of gold was seized from smugglers at the airport. In 2016, 78 kg gold was confiscated at the IGI Airport.
With inputs from PTI