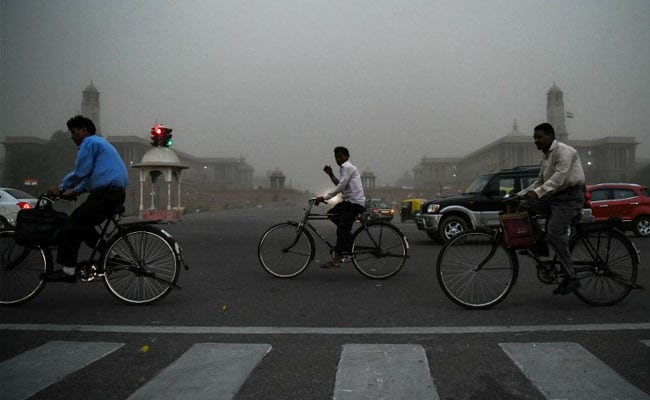 New Delhi:
After a dust storm hit Delhi-NCR on Friday, the mercury slipped a few notches in the national capital, bringing some relief for people from the hot weather. The minimum temperature on Saturday was recorded at 26.6 degrees Celsius, one notch below the normal. The maximum temperature on Saturday was 38.3 degrees Celsius, two notches below the average in the season, said a MeT official. Relative humidity oscillated from 38 per cent to 60 per cent.
Today, the day is forecast to remain clear but thunderstorm or dust storm may occur in the evening and night, the weather department official said.
The minimum and maximum temperature will hover around 28 degrees Celsius and 40 degrees Celsius, respectively, he said.
The dust storm that last night hit Delhi, Noida, Gurgaon, and Ghaziabad on Friday night, had brought the maximum temperature down from 42 degrees Celsius to 35 degrees Celsius.
The minimum temperature on Friday had settled at 30 degrees Celsius, three notches above the season's average.