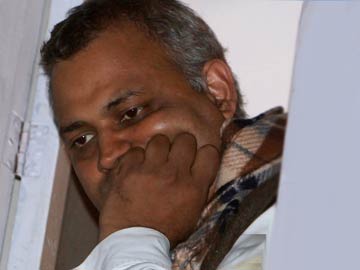 New Delhi:
Delhi Police today told a court here that it has charge sheeted former city law minister and AAP leader Somnath Bharti for molestation and other offences in a case pertaining to his purported midnight raid on a house where some African women were residing.
Delhi Police today told a court that it has filed a chargesheet against former city law minister and Aam Aaadmi Party leader Somnath Bharti in the controversial midnight raid on African residents in Khirki Extension.
The AAP MLA who led the raid on January 19 was chargesheeted on September 29. He has been booked under sections of molestation, assault, outraging a woman's modesty, criminal trespass and other sections of the Indian Penal Code or IPC.
Seven African woman have deposed against Bharti accusing him of barging into their houses and molesting them. They have also alleged that he asked them to give urine samples in public and made them go through cavity search.
The 100-page chargesheet carries the 164 statements of the victims, witness accounts, medical examination reports, CCTV footage along with the video footage recorded by media personnel.
The court will take a decision on his arrest after taking cognizance of the chargesheet.
Sources have told NDTV 11 other people who accompanied Bharti that night have also been chargesheeted. The charges against them include: rioting (147/149), molestation (354), wrongful restraint (341), criminal intimidation (506), outraging a woman's modesty (509), promoting enmity between two groups or religions (153A), assault (323) and criminal trespass (427) of the IPC.