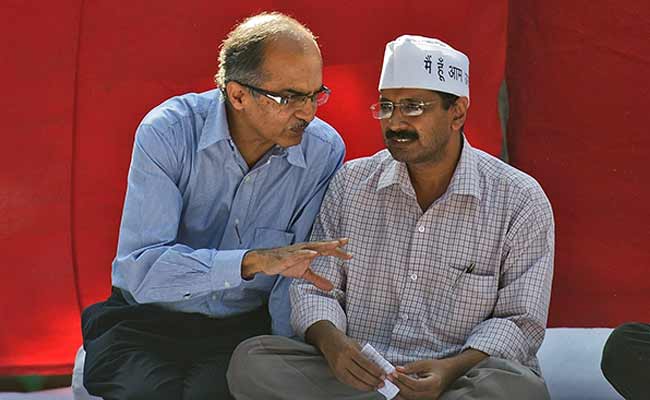 New Delhi:
The Aam Aadmi Party today claimed former party members Shanti Bhushan and Prashant Bhushan were opposing the Delhi government's anti-corruption Jan Lokpal Bill on orders of the Bharatiya Janata Party.
Rejecting their
claim that the law had been diluted from an earlier draft tabled by Chief Minister Arvind Kejriwal
during his previous 49-day tenure last year, the ruling party in Delhi said the father-son duo were criticising the Bill for no reason and should join the BJP.
"This is the same bill which was introduced by the AAP government (during its 49-day rule). Prashant ji was fine when the same bill was introduced during the AAP's last government," AAP spokesperson Raghav Chadha said.
"Why did he not raise any issue at the time? Now that the BJP is in power, he does not want the Lokpal to investigate the Centre. He should join the BJP and also make their relations between (BJP) leader Arun Jaitley public," he said.
"He should first ask his party (the BJP) to appoint a Lokpal at the Centre" Mr Chaddha added.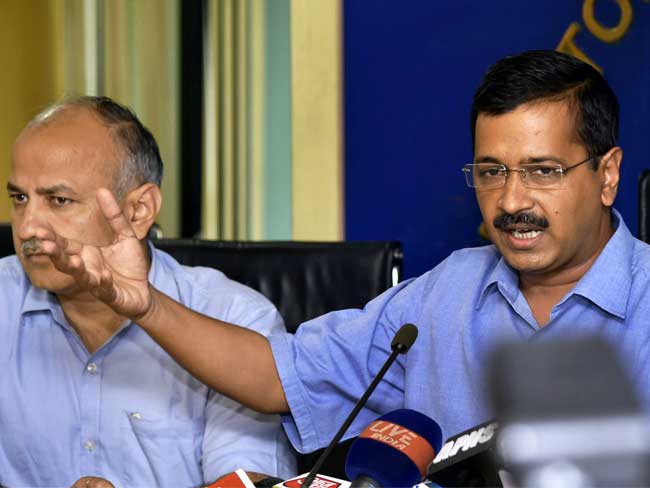 Prashant Bhushan has accused Mr Kejriwal of playing the "biggest fraud" on people by diluting the provisions of the Jan Lokpal draft of the 2011 anti-corruption movement led by activist Anna Hazare while Shanti Bhushan demanded the Delhi chief minister's resignation.
Reading out provisions from the draft Jan Lokpal Bill that is yet to be made public by the Delhi government, Mr Bhushan claimed that Union ministers and officials were put under the ambit of the proposed legislation "deliberately" to provoke confrontation with the Centre.
AAP leader Sanjay Singh accused Mr Bhushan of "misleading" people. The Delhi government is expected to table the Bill in the Delhi Assembly on Monday.