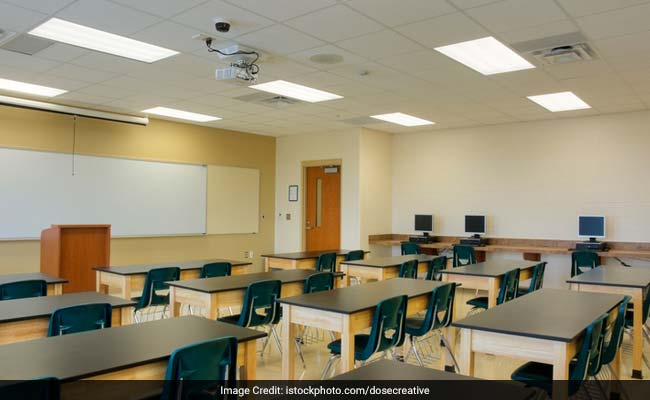 New Delhi:
Parents of children going to government schools in Delhi will soon be able to monitor them in their classrooms in real time, Chief Minister Arvind Kejriwal said today.
The Delhi chief minister said in a tweet that parents will be given access to see their children studying in class on a real time basis on their phone, through CCTV cameras that will be installed in all classrooms of government schools in the city.
"Each parent will be given access to see his child studying in class on realtime basis on his phone," Arvind Kejriwal wrote.
Mr Kejriwal said that he, along with deputy chief minister Manish Sisodia, who holds the education portfolio, Satyendar Jain and chief secretary Anshu Jain among other government officials, reviewed the progress of the project to install CCTV cameras in government school classrooms.
"This will make the whole system transparent and accountable. It will ensure the safety of kids", the chief minister wrote in his tweet.
According to a government official present at the meeting, Arvind Kejriwal said the process to install CCTV cameras in schools should start within three months.
The pilot project to install CCTV cameras in schools was started by the Delhi government in September 2015. "The government has plans to install CCTV cameras in all classrooms of all government schools...Complaints against teachers coming late or such will also be factually made on record with the help of these cameras," Manish Sisodia had said at the time.
Incidents like the rape of a five-year-old girl in a school in Shahdara and the murder of a seven-year-old boy in Ryan International School in Gurgaon have increased concerns among parents in the city and spurred the government to move the project ahead in order to increase the safety of students.
With inputs from PTI