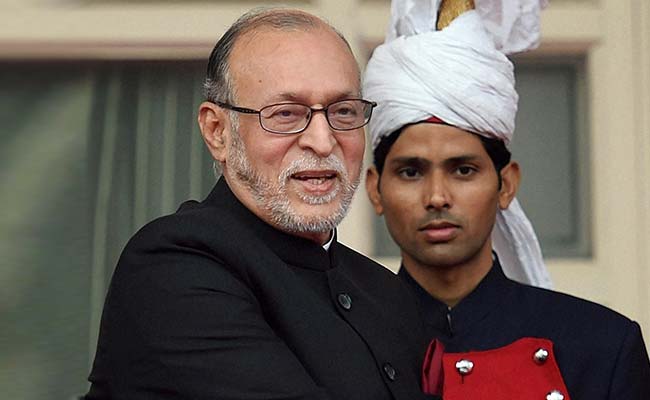 New Delhi:
Delhi Lt Governor Anil Baijal today met Home Minister Rajnath Singh, a day after Chief Minister Arvind Kejriwal called on the Union minister to press upon his government's claim to decide bureaucratic postings and transfers.
Mr Baijal discussed the 'services' matter and other issues concerning the national capital with Mr Singh at his residence, an official said.
Yesterday, Mr Kejriwal and his deputy Manish Sisodia met Singh to assert that his government has power over 'services' matter following the Supreme Court's recent verdict and that the Centre and Lt Governor should obey the order in totality.
After the meeting, Mr Kejriwal had said Mr Singh's "gestures" showed that he was satisfied with his view and the Union minister would discuss the matter with his officials.
The Home Ministry officials, however, later said that Mr Singh conveyed to the chief minister that the ministry will take legal opinion on the issue.
In a landmark verdict last week on the power tussle between the Delhi government and the Centre, the Supreme Court restricted the jurisdiction of Lieutenant Governor of Delhi to matters of land, police and public order.
It has been used by the AAP government to claim control over 'services' matters including transfer and posting of officers of Delhi government.
Hours after the Supreme Court's judgement, the Delhi government introduced a new system for transfer and postings of bureaucrats, making the chief minister the approving authority.
However, the services department refused to comply, saying the Supreme Court did not abolish the notification issued in 2015 which made the Minister of Home Affairs the authority for transfers and postings.
For more Delhi news, click here