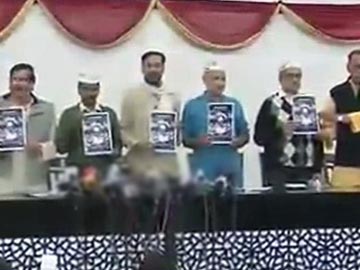 New Delhi:
Aam Aadmi Party releases its election manifesto in New Delhi. Yogendra Yadav addressed the media:
Below are the highlights:
We have not drafted the election manifesto sitting in closed rooms.
Our election manifesto has been drafted after taking opinions from people for months.
We took feedback from all parts of Delhi and looked at all statistics of the Delhi government before making the manifesto.
Our manifesto says we will pass the Lokpal Bill on December 29 if we come to power in Delhi.