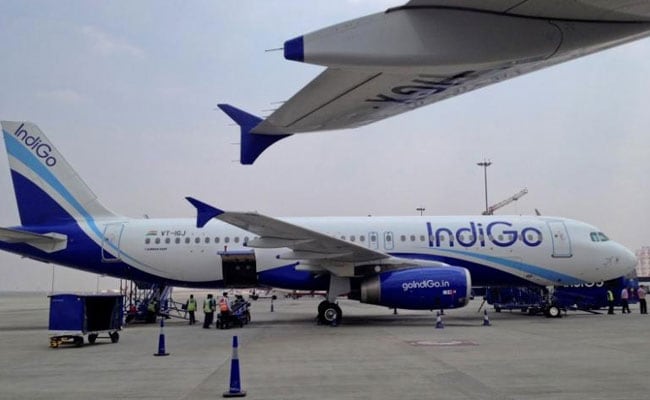 Highlights
Jet blast is the strong force of air that aircraft engines push behind
Aviation regulator DGCA is investigating the incident
Indigo flight departed from Delhi after passengers given assistance
New Delhi:
Five passengers in an IndiGo bus at Delhi airport sustained minor injuries after one of the windows of the bus shattered due to jet blast, allegedly from a SpiceJet aircraft that was taxiing after landing. Jet blast refers to the strong force of hot air that aircraft engines push behind, particularly on or before take-off.
An IndiGo spokesperson said the right front window of its bus was broken from the force of the jet blast at Indira Gandhi International Airport at 4:50 pm on Friday. The no-frills carrier said its ground staff immediately alerted airport staff and took the injured people to the airport clinic.
The Mumbai-bound flight departed from Delhi after ensuring all passengers had been given assistance, IndiGo said.
The aviation regulator Directorate General of Civil Aviation is investigating the incident.
"IndiGo Coach number 34 was parked at Bay 17 yesterday at 16:50 hours for boarding of passengers on flight 6E-191 enroute Delhi-Mumbai. At the same time, an arriving aircraft of Spicejet SG-253 took a turn to park at the allocated bay," IndiGo said in a statement. "The jet blast from the aircraft broke the right front window glass of the coach," IndiGo said in the statement.
SpiceJet in a statement said its flight that came from Chandigarh was taxiing at Delhi airport and following the air traffic controller's instructions. SpiceJet said it is too early to say if the window of the bus shattered due to an outside object, or jet blast of the SpiceJet aircraft, or the bus straying away from its lane.
"It is also too early to apportion responsibility as the pilots were following normal procedures... In any case we have informed the regulator and the airline is closely cooperating with all assistance. There was no damage to the window panes of any aircraft," SpiceJet said.