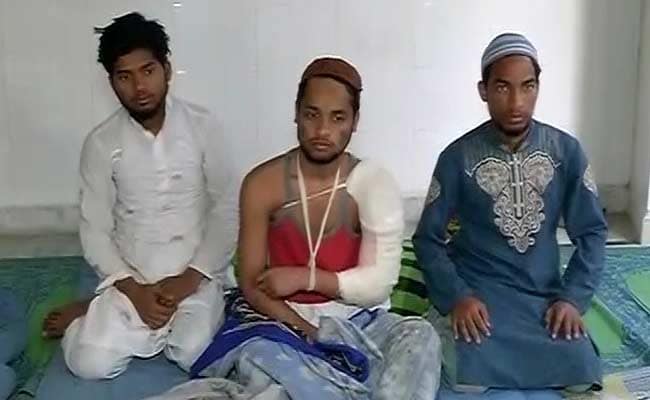 New Delhi:
Three students of a madrassa in Delhi, allegedly assaulted on Saturday, have denied their attackers tried to force them to chant 'Bharat Mata Ki Jai' as they had been quoted as saying earlier.
"It is wrong information, they asked me to chant 'Jai Mata Ki' not 'Bharat Mata Ki jai,'" said one of the students.
Five alleged attackers, all between 19 and 20 years, have been arrested. The police, however, say there are inconsistencies in the students' version.
According to the police, the attack took place during a cricket game between two groups on Saturday evening. But the madrassa students claim they do not know their attackers and they were picked on when they were passing by a park.
One of the students, 18-year-old Mohammad Dilkash, has a broken arm.
"We had gone to a park nearby. Some men came and slapped one of my friends and started hitting us. We don't know them but we can recognise them. They asked us to say 'Jai Mata Di,' and 'Jai Bharat' or they would kill us," Dilkash told reporters.
His friend, who was also allegedly beaten, said he was asked to take off his cap, slapped and hit repeatedly. "They took my cap and stamped it with their feet," he said.
The police say the students had said in their complaint that they were asked to chant "Jai Mata di" but later changed their version and claimed that they were asked to shout "Bharat Mata Ki Jai"- a slogan that has been at the centre of a political controversy in the past few weeks.
The police registered a case yesterday and say they are verifying details. Both groups were summoned to the police station today, after which five were arrested.