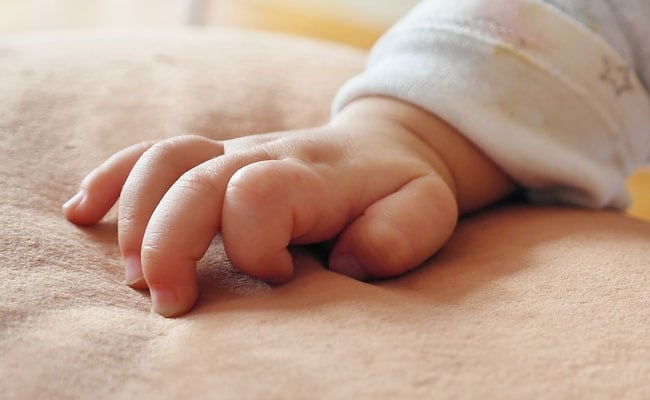 Rajkot:
A woman sarpanch in Gujarat's Amreli district was directed by the district administration to undergo a DNA test to prove that she was not the mother of her reported third child.
Jyoti Rathod, sarpanch of Tori village in Kunkavav- Vadia taluka of Amreli district, is facing disqualification for allegedly having three children, an official said.
According to the Panchayat Raj Act, a sarpanch is disqualified if he/she has more than two children.
One Balabhai Rathod had challenged her December, 2016 election to the post alleging that she has three children and she had hidden the information about her third child, a girl.
After receiving the complaint, the sarpanch was disqualified from the post as per the 2005 amendment to the Gujarat Panchayat Raj Act.
Mr Rathod was suspended in September last year by Taluka Development Officer (TDO). However, she appealed against the decision before Amreli District Development Officer (DDO) Y B Nirgude, who last week ordered her to undergo a DNA test to prove that the six-year-old girl was not her daughter, as claimed by her.
After receiving the complaint and verifying related documents about Rathod, the TDO issued the suspension order to the sarpanch.
"We verified the documents and found that Jyotiben has three children. So, as per the Gujarat Panchayat Raj Act, an order to suspend her from the post of sarpanch was issued on September 6 last year," TDO M P Malaviya said.
However, the sarpanch appealed against the suspension order with the DDO.
"The TDO has issued the suspension order. She has a right to appeal with the DDO against the order, and therefore she approached me challenging the suspension order," DDO Y B Nirgude said.
"During the hearing (held last week), the sarpanch agreed to undergo a DNA test. So we have asked her to continue to occupy the post until the test is conducted," Mr Nirgude said.
"The sarpanch will have to undergo the test within the stipulated period of one month," the DDO added.
As per the amendment to the Gujarat Local Authorities Act, 2005 that came into effect in 2006, no elected member can contest the local body elections, including the polls for the post of sarpanch (under the Gujarat Panchayat Raj Act), if he or she has more than two children.
If s/he is found to have more than two children after his/her election, s/he shall be disqualified by the competent authority, the Act says.