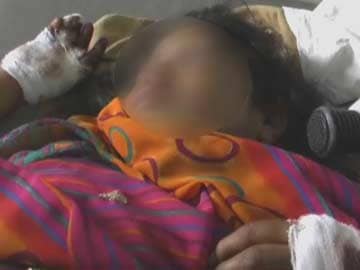 Etawah, Uttar Pradesh:
Even after arrests a rape survivor and her family constantly live under the threat of backlash from the accused and his family.
The mother of the rape survivor was allegedly beaten brutally by the father of the accused on May 26 in Etawah, the home district of Uttar Pradesh chief minister Akhilesh Yadav.
The accused, who lives in the neighbourhood had entered the woman's house and allegedly raped her daughter. He was caught and arrested by the police and a case was registered. Since then, the woman was being pressurised to withdraw the case.
The woman was allegedly attacked by Basant Yadav and four others after she refused to withdraw the rape case against Yadav's son.
She is in critical condition and has been rendered speechless after the attack. She is under intensive care at a hospital in Etawah.
Even after three days since the attack, the men who attacked her are yet to be arrested.