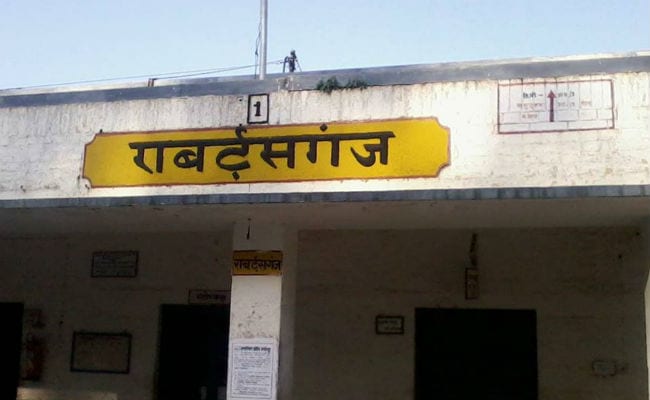 New Delhi:
The Robertsganj railway station in Uttar Pradesh has been renamed Sonbhadra, an official has said.
The Union Home Ministry has given its approval for the renaming of the British-era railway station in the Sonbhadra district of Uttar Pradesh.
Even though the railway station falls under the district, there is no place in the name of Sonbhadra. The Robertsganj station has been renamed Sonbhadra, the home ministry official said.
This is the second time a railway station in Uttar Pradesh has been rechristened. The Mughalsarai railway station was renamed after RSS ideologue Deendayal Upadhyaya in last August.
The iconic Chhatrapati Shivaji terminus in Mumbai also saw the word "Maharaj" added to its name early last year.
The Robertsganj station, now renamed Sonbhadra, falls under the North-Central zone of the India Railways' Allahabad division.
Among the prominent trains which touch the station are Tata Nagar-Jammu Tawi Express, Triveni Express, Jharkhand Swarna Jayanti Express, among others.