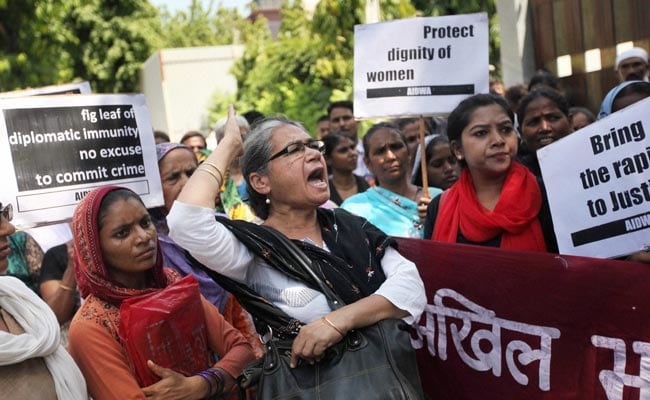 New Delhi:
Saudi Arabia has still not responded to India's request to interrogate one of its diplomats, accused of raping two Nepali women who worked for him.
Here are the 10 latest developments in this story:
With a five-day-long silence from Saudi Arabia, the matter has reached National Security Advisor Ajit Doval, who sources say, "has taken an interest" in the case.

India may, as a last resort, expel the diplomat, who lived in Gurgaon near Delhi, if Saudi Arabia does not withdraw him (seen as a likely compromise). He is currently being housed at the country's embassy in the capital.

Last week, the Foreign Ministry summoned Saudi Arabia's ambassador over the case. Saudi Arabia is pressing India to drop the case, while Nepal wants justice for its two citizens who say they were kidnapped, gang-raped and starved over several months.

Saudi Arabian Ambassador Saud bin Mohammed Al-Saty was informed of the request from the Gurgaon police for cooperation.

But the Saudi embassy says the allegations are false and that the police broke international conventions by raiding a diplomatic property to rescue the maids, based on a tip-off from an NGO.

Prime Minister Narendra Modi is scheduled to make a rare visit by an Indian leader to Saudi Arabia later this year, part of a strategy of winning investment from cash-rich oil states and to expand cooperation in the energy sector.

"India needs to carefully balance supporting the ongoing investigation to satisfy Nepal and the Indian public, while not alienating Saudi too much - it is not easy," said S. Chandrasekharan, director of the South Asia Analysis Group.

PM Modi's visit to Nepal in August 2014, soon after coming to power, ranks as one of his early diplomatic successes. It is the only country he has visited twice.

Police cannot immediately arrest diplomats because the Vienna Convention on Diplomatic Relations gives them immunity from arrest, criminal prosecution and civil lawsuits in the countries where they are posted.

The Gurgaon Police said in a statement on Thursday they had sent the details of their investigation to the Foreign Ministry and had sought its advice on how to proceed.