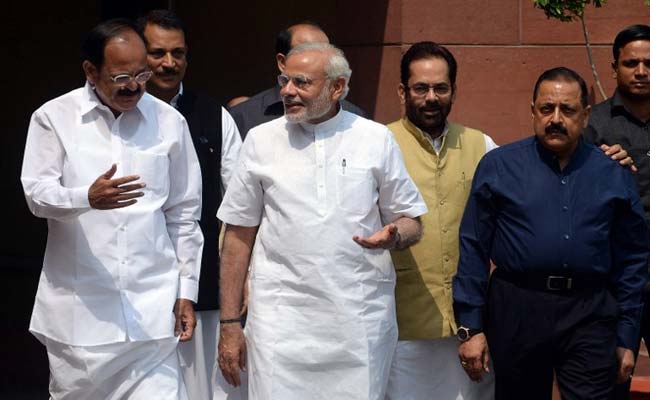 New Delhi:
In a huge setback for Prime Minister Narendra Modi's economic agenda, his government will reportedly withdraw virtually every change it had made to the existing law on acquiring farm land for industry. Here is your 10-point cheat-sheet to this big story:
Here are the latest developments:
The government will withdraw all the amendments it had made to the law passed in 2013 by the previous Congress-led government. That move is based on the recommendations of parliamentary committee which studied the proposal.

It will now be upto individual states to pass their own laws for business-friendly land reforms, a Plan B mooted earlier this month by Finance Minister Arun Jaitley.

The changes made by Prime Minister Modi to the earlier law were intended to develop much-needed infrastructure and kick-start a series of industrial projects that were stalled.

According to some estimates, the projects that were held up were worth nearly 300 billion dollars.

Opposition parties and some allies of the PM's party objected stridently to the new proposal, denouncing it as "anti-farmer".

The government has been unable to get support for amendments that exempted projects in five categories (like defence and industrial corridors) from needing the consent of 80% of the affected landowners.

The opposition had also objected furiously to the removal of a social impact study involving public hearings - procedures that industry executives say can drag out the acquisition process for years.

Though the new land acquisition bill cleared the Lok Sabha in March, where the government has a huge majority, it remains wedged in the Rajya Sabha or Upper House, where it is in a minority.

The government has used a series of back-to-back executive orders or ordinances to introduce new rules, but for the changes to become permanent, parliament's consent is required.

After a prolonged legislative deadlock, Finance Minister Arun Jaitley said earlier this month, "Either the centre must build a coalition and pass the land bill quickly, or give the flexibility to the states to pass their own laws."