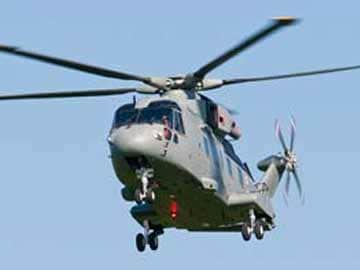 India has received a major setback in its attempt to cover itself financially after it cancelled a 12-helicopter deal with Italian defence giant Finmeccanica. The deal was cancelled in January over allegations of bribery and kickbacks.
Here is your 10-point cheat-sheet to this story:
An Italian court has rejected a request by India to recover more than Rs 2,360 crore in bank guarantees, backing a scrapped helicopter deal with Finmeccanica.

India has decided to appeal against the verdict, the Defence Ministry said today.

India has already encashed bank guarantees of around Rs 240 crore deposited in banks in India but is yet to recover the bank guarantees deposited in banks of Italy.

The deal, signed in 2010, was for India to buy 12 top-end helicopters for use by VVIPs including the President of India for Rs 3,600 crore.

India cancelled the order with Finmeccanica unit AgustaWestland in January, citing a breach of integrity relating to alleged corruption.

Agusta has already supplied three choppers to India. The delivery of the remaining nine was put on hold after Defence Minister AK Antony ordered a CBI inquiry.

India froze payments for the contract after Finmeccanica's then Chairman Giuseppe Orsi was arrested in February last year for allegedly paying bribes to secure the deal.

Orsi and former AgustaWestland head Bruno Spagnolini, who have both denied allegations they paid bribes to middlemen to secure the deal, are being tried in a city in Northern Italy.

Paying or accepting bribe is prohibited by India's defence procurement rules. The government can cancel a contract if an integrity pact in the rules is violated, and the seller has to forfeit any security money it deposited as a bidder.

In March 2013, the CBI said that four firms and 12 individuals, including former Indian Air Force Chief SP Tyagi, are being investigated. The former air force chief has denied any wrongdoing.