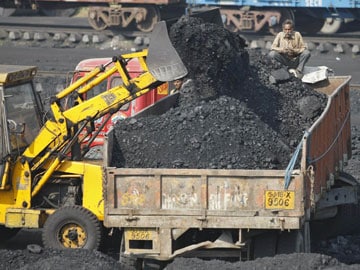 New Delhi: The government today told the Supreme Court that it will cancel 41 coal block allocations made between 1993 and 2009 but yet to take off. The Supreme Court is hearing the case linked to violations in the grant of coal mining licences without bidding, at a huge cost to the government.
Here are the latest developments in this story:
The Centre said that in case of 61 allocations, private companies have been asked to clear deficiencies within 4-6 weeks.

The Supreme Court told the Centre that it is not concerned with individual cases, but with the decision-making process as a whole. "We must know what are the parametres followed by the screening committee."

The court pointed out that the screening committee selected 20 applicants, but later added 11 more on its own. "We want to know how the committee included these 11 applicants? What are the reasons for including them?" the court said.
The Attorney General told the court that he will submit a note tomorrow.

The Supreme Court was examining the status report submitted by the CBI on Monday. The CBI has told the Supreme Court that it has completed its probe into six FIRs, or police complaints, linked to allocations made when the PM held charge of the Coal Ministry.
16 FIRs have been filed so far in 'Coal-Gate', or the illegal allocation of coal mining blocks to private companies and those close to the Congress government.
The CBI is investigating 195 coal block allocations between 1993 and 2009.
The agency has alleged that for several years, the government gave away mining licences arbitrarily, without a transparent bidding process, at the cost of thousands of crores to the country.
The coal controversy has seen the Opposition repeatedly demanding the Prime Minister's resignation.
Last week, the Attorney General, speaking on behalf of the Centre, admitted for the first time that "something had gone wrong" in coal allocations. "We take decisions in good faith but somehow it goes wrong," Goolam Vahanvati told the top court, saying that the decisions were driven by the need to increase power generation at the time.