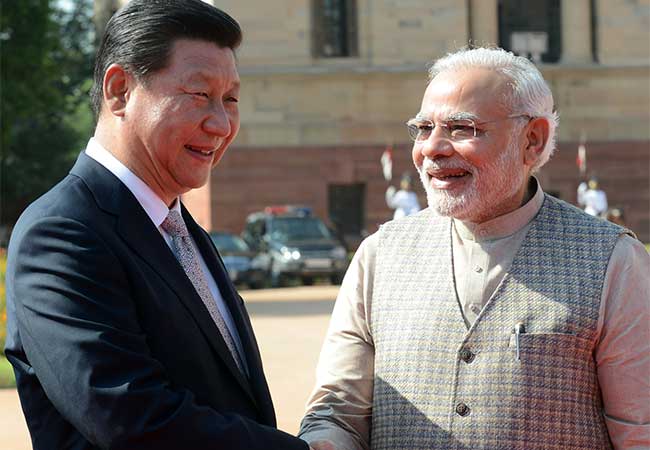 New Delhi:
While the border dispute and need for a resolution dominated a joint press conference after Prime Minister Narendra Modi and Chinese President Xi Jinping held one-on-one talks today, the two countries have also announced several deals and initiatives.
Here are the latest developments in this story:
Mr Xi has invited Mr Modi to visit China. The leadership of the two countries should provide strategic direction and meet regularly, Mr Xi said after the two leaders met at the Hyderabad House.

China has committed investments worth $20 billion in India over the next five years, Mr Modi said. "I invited Chinese investment in infrastructure and manufacturing sectors. I am glad two Chinese industrial parks will be built in India," the Prime Minister said. "The five-year economic and trade development plan is an important step."

The two countries have also decided to initiate talks on civil nuclear cooperation. The announcement is part of the Modi government's push to broaden its nuclear energy sector and comes on the heels of a deal India struck this month to buy uranium from Australia to increase its fuel supplies.

Among the 12 agreements India and China signed today is a Memorandum of Understanding on "peaceful uses of outer space".

They have also signed a Memorandum of Understanding on cooperation in Railways. The two neighbours have agreed to first work to raise the speed on an existing rail section from Chennai to Mysore via Bangalore.

Mr Modi said China will open an additional route to Kailash Mansarovar via Nathu La. The decision he said, would help more Indians reach Kailash Mansarovar, in particular the old, as transportation on motorcycles would be available on the new route. "I would like to thank Xi Jinping on behalf of all Indians for a new route to Kailash Mansarovar," Mr Modi said. "This road will remain safe during the rainy season, too."

Shanghai and Mumbai will be sister cities. A similar agreement was signed in Gujarat on Wednesday for Ahmedabad and Guangzhou to be sister cities.

Mr Xi said China would support India in becoming a full member of the Shanghai Cooperation Organisation - a regional security body whose largest members are China and Russia.

"Respect for each other's sensitivities and concerns and peace and stability in our relations and along our borders are essential," PM Modi said, speaking to reporters after a one-on-one meeting with President Xi.

President Xi, the first Chinese president to visit India in eight years, has brought along with him a business delegation of 135 Chinese CEOs.
Post a comment