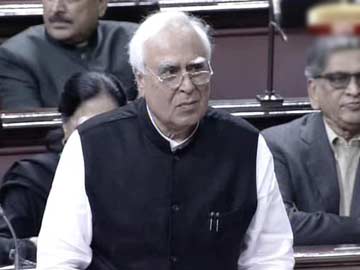 New Delhi:
The government was forced today to abandon plans to introduce a controversial new bill in parliament that outlines how communal violence must be combatted. Most opposition parties including the BJP and the Left argued that the proposal atrophies the federal structure by encroaching upon the right of state governments to maintain law and order.
Here is your 10-point cheat-sheet to this story:
A brief debate saw the BJP's Arun Jaitley and Union minister Kapil Sibal, both noted lawyers, sparring over whether Parliament has the right to pass this sort of law.

Mr Jaitley said, "The central government has absolutely no jurisdiction in bringing such a bill... this bill is entirely beyond the legislative competence of Parliament."

Mr Sibal invoked the Gujarat riots of 2002 to retaliate. The BJP's prime ministerial candidate, Narendra Modi, was in his first term as chief minister of the state when it was lacerated by the Hindu-Muslim violence.

"If it is state-sponsored communal activity, then it is not a law and order issue," Mr Sibal said. His party, the Congress, claims Mr Modi was complicit in the riots though a Supreme Court investigation has concluded the opposite.

Mr Jaitley countered that the bill includes direction on what sort of action should be taken against state government officials who fail to prevent riots, and provides guidelines for the maintenance of public order. These topics, he said, "are exclusively within the domain of the state executive."

The BJP has accused the Congress of trying to pass the bill ahead of national polls due by May in the hope of winning Muslim votes

The party had in the past assailed the proposed law for talking of minority and majority groups - which the party says reinforces communalism - and assuming that only members of a minority can be targeted during a riot, that the majority community will never be victims.

The bill was then revised but drew censure from chief ministers like Tamil Nadu's J Jayalalithaa who said it endows "unfettered powers" to human rights bodies at the centre and state, allowing them to issue orders to the state government.

The 'Prevention of Communal and Targeted Violence (Access to Justice and Reparations) Bill' was originally drafted by the National Advisory Council or NAC, a group of activists and civil society representatives chaired by Congress president Sonia Gandhi.

The proposed law came back into focus after the Muzaffarnagar riots in October in which 60 people were killed and nearly 40,000 displaced in Western Uttar Pradesh.
Post a comment