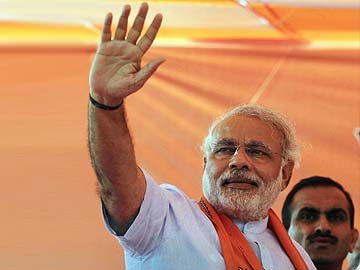 Ahmedabad:
A Gujarat court today ruled that Narendra Modi will not face charges in the 2002 riots in the state, rejecting a petition by Zakia Jafri, whose husband Ehsan Jafri was burnt alive by a mob. Here are the highlights of the 440-page order, which comes as a major victory for Mr Modi at a time he is running for prime minister in 2014.
Here are the highlights of the court order:
The order says there was no conspiracy in what was seen as the late requisitioning of the army by the Chief Minister. "The army was called on the afternoon of February 28. Since the army was not available in Ahmedabad, they had to be airlifted. It shows no conspiracy on part of the Chief Minister and his cabinet as they had shown alacrity in requisitioning the army."

The Supreme Court appointed Special Investigation Team had said that while the Centre was informed about the need to call in the army on February 27, when the Godhra train burning planted the seeds of violence, logistical support for army deployment could only take place at 2:30 pm on March 1.


Today's order agreed with the Special Investigation Team and said IPS officer Sanjiv Bhatt was not reliable. Mr Bhatt, who was a senior police officer in 2002, said that at a meeting, Mr Modi told him and other cops to allow Hindus in the state to exact revenge for the killing of 59 karsevaks on the Sabarmati Express near Godhra. "There is no evidence to prove that Sanjiv Bhatt was at that meeting. There is no relevant evidence that Mr Modi made the controversial statement."

The order says there is no evidence to suggest that bodies of the Kar Sevaks were paraded to incite communal fury. "It was necessary to bring the bodies of the Godhra carnage victims to Ahmedabad," it said. The Special Investigation Team report had said that the decision to shift the bodies to Ahmedabad was taken at a closed door meeting which included Mr Modi and his ministers Ashok Bhatt and Gordhan Zadaphia.

The order said Mr Modi's statement on "action and reaction" should be seen in toto and his entire statement was not provocative. Mr Modi had said, "Every action causing an equal and opposite reaction. I don't want action, neither do I want any reaction."
Post a comment