You know when a string of random events come together in your mind to tell you a larger story? I had that recently, and the reason I write this is because it is haunting me, and also maybe for you or someone else you know too. Or maybe I just needed to put it down to make sense of it for myself.
The first is Tina Dabi's story. I say Tina Dabi, but what I mean really is Tina Dabi's mum's story. She's the Lady Shri Ram graduate who topped the civil services exam, the happy face in the papers or on TV in those early hot days of May. What about her story wouldn't make you smile? At a time when Rohith Vemula's friends were still screaming "Annihilation of Caste" to politicians that weren't listening, Tina Dabi became the first Dalit to top the prestigious exam. And yet, every time I read stories about her, I felt a little unease. I realised my anxiety was about Tina Dabi's mother and me.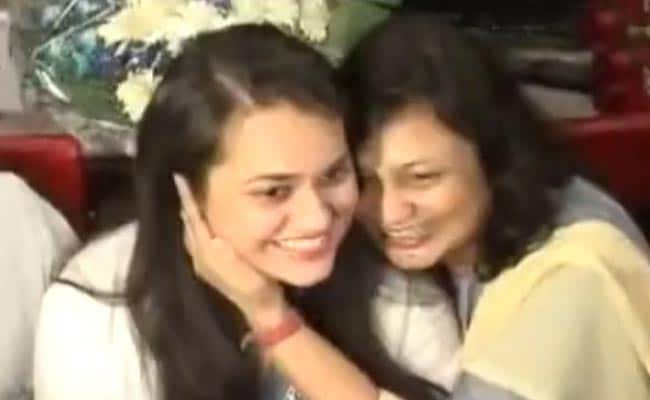 Himali Kamble, an Engineering Services officer, had taken voluntary retirement just so she could help her daughter study and achieve this goal. Lots of women do that but here, in front of my eyes, was empirical evidence of a woman giving up work for her child being the 'right' decision. "It's not easy to prepare for this exam. It is very tough," is what Tina Dabi's mum said while literally wearing a badge that said "My daughter, my hero." And for her sacrifice, her adoring, topper daughter told the world, "My mother is my role model."
The irony in all this is that Tina Dabi has said that she wants to work for women's empowerment in Haryana. A strong, young feminist has developed and blossomed thanks to the sacrifice of her mother's career. My subconscious mind couldn't quite assimilate the importance of that story when the next event took place.
It was end of term and parent-teacher meeting time for my six-year-old. I reached 30 minutes early so that no one could say the working mother who couldn't juggle her time well enough to send her child for after-school play dates was tardy for this as well. Actually, I don't think anyone bothered to make these judgements about me or any other working mother - these are all demons in our own heads.
"We have a problem with discipline," she said, "he's very intelligent but he keeps talking and doesn't seem to listen to me." Being an enthu-cutlet in school, I was really disappointed and was sure he'd got his father's genes, when his teacher made a few comments which turned it into something else. "This often happens with kids whose parents are working. The maids keep nagging them so they develop a strategy of zoning out." And this: "You spend only 30 minutes with him at night?" Hmm.
I know my son's teacher is trying to be helpful. I know that she could be right. But just with those couple of sentences, she made a judgement call about working women which undermined all of us. The message to me from his teacher and Tina Dabi's mother, before them Anne-Marie Slaughterhouse in her
piece in The Atlantic
was - you may think you're all that, but if you're holding down a job, then your kids are sure to suffer.
It all came home to me then. The headline of women shrinking from 35 per cent in the workforce to just 25 per cent from 2004 to 2007 in India. The women were guilted, they were made to believe it was their duty to create perfect human beings. And so they gave up and for their sake, I hope they all create Tina Dabis.
I was guilted, worried, and slightly upset too. And who knows, tomorrow if he is 13 and still has "problems with discipline", I may give in kicking and screaming. But I hope, I'll force my husband to do so too. After all, the third event which influenced me was watching this 1975
video of Simone de Beauvoir
speaking about why she's a feminist. She tells us very clearly - that we can't attain equality if we aren't financially independent and for me, the only way to do that is to keep working (at a job I really love). I know I might get grief when my son grows up about why I didn't take him for extra football lessons or piano, and sit over him like Amy Chua, the Tiger Mum. I'll tell him - I love you but I loved my job too.
I hope Tina Dabi does the same and becomes a real feminist role model for all mothers in Haryana and beyond.
(Sunetra Choudhury is Editor, National Affairs, NDTV 24x7)
Disclaimer: The opinions expressed within this article are the personal opinions of the author. The facts and opinions appearing in the article do not reflect the views of NDTV and NDTV does not assume any responsibility or liability for the same.