On the night of November 8th, Hillary Clinton lost her bid to become the first female President of the United States, but another woman did make history: 52-year-old Kamala Harris became the second African American woman to be elected to the United States Senate, the first from California.
After the win, a combative Harris tore into President-elect Donald Trump. "One side believes it is okay to demagogue immigrants, has proposed unrealistic plans to build a wall, and is promising to break up families by deporting millions of people." As Senator, she said she would committedly oppose the anti-immigration policies of the new administration, "I intend to fight for a state that has the largest number of immigrants, both documented and undocumented."
Footage from a
2009 Oprah Winfrey episode
introduces Harris as a "superstar prosecutor" who became San Francisco's "first African-American and female District Attorney." It shows Harris meeting with African-American women and taking oath. It ends with her saying, "My mother who was a very strong influence on my life always said, Kamala, you may be the first to do many things but make sure you're not the last." In 2011, she was elected the Attorney-General of California, again a first - for a woman and African American.
However, there is another first hidden in her ancestry that doesn't always make it to the headlines in US. Ms. Harris is also the first Indian-American woman to achieve all this.
Her mother, whom Harris speaks of in the Oprah show, Dr. Shyamala Gopalan, was from Chennai. She moved to the United States to study endocrinology and did research on breast cancer. At the University of Berkeley, Shyamala met and married Donald Harris, from Jamaica, who would go on to be one of the first black Economics professors at Stanford University. The two divorced when Harris was 5.
Kamala and her younger sister, Maya, were raised by their Indian mother, in a black neighborhood during the Civil Rights movement, which helped shaped her African American identity.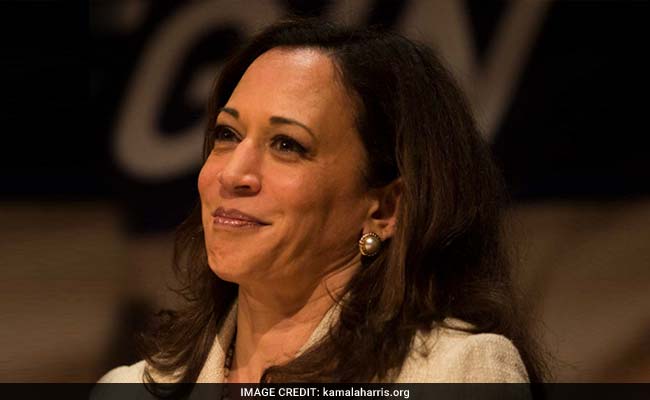 She attended one of the country's few historically black universities - Howard University, for her undergraduate degree. After law school, when she decided to be a prosecutor, she remembers having to defend the decision to her family
"like you defend a thesis."
This too, in many ways was rooted in her identification with the African-American community which has borne the brunt of a broken criminal justice system.
Despite being in the public life for several years, Harris has steered clear of talking about her personal life and identity. In a rare
interview
from the campaign trail this year, she acknowledged her multiracial roots, "My Indian mother knew she was raising two black daughters...But that's not to the exclusion of who I am in terms of my Indian heritage."
Harris married Douglas Emhoff, a Jewish attorney from Los Angeles, two years ago at the age of 49. This is her first marriage while he has two kids from his previous marriage. Her sister, Maya, a former Vice-President at Ford Foundation, was till recently part of Hillary Clinton's election campaign.
In 2008, Senator Obama's ambitious bid for the Democratic Presidential nominee, brought out thousands of African-Americans in his support. Harris was one of them. In a
blog-post
on her campaign website, she wrote about the transformative experience of campaigning in Iowa for Obama. One evening, an old black lady told her there was no point of voting. "They not gonna let him win," she said. In a long conversation, Harris explained to the lady how this was their moment. The night of voting, while Harris was distributing pizzas, she was thrilled to find the lady waiting for her turn to vote. Obama, has in turn been an admirer, endorsing her Senate run. In fact, Obama was heavily critiqued when, he called her
"the best looking attorney general"
at a party fundraiser in California three years ago. The furor led the President to
apologize
to Harris.
Dubbed as the
"female Obama"
, the press is already touting her as the
potential first woman President
for the 2020 election. While the Democrats may be wary of another female candidate, Harris has strong credentials. She's bi-racial, has fought for marriage equality and abortion rights, drove a hard bargain with big banks to win a
billion-dollar deal for homeowners
and is tough on crime, which may please even the conservatives. If she becomes a leading contender for Democrat presidential nominee she may once again choose to foreground her black identity to appeal to the coalition that voted Obama to power - which included racial minorities (African Americans and Hispanics), women, young voters and political moderates.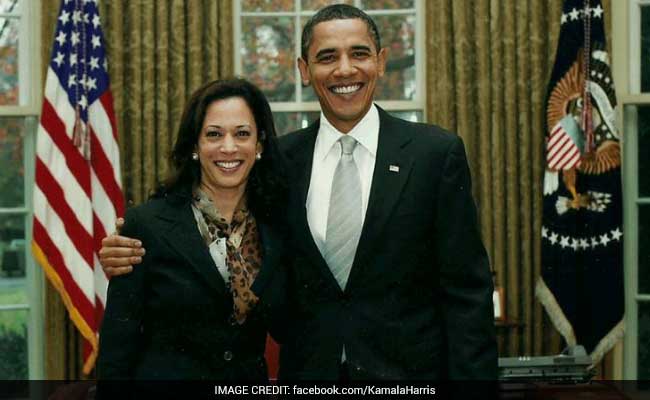 While Indian-Americans are considered the
most successful and well-educated
of America's immigrant communities, the issues they face when running for office are more complex. A former Congressional aide, Zahir Janmohamed,
wrote
of the experience of his Indian-American friend who stood for local body elections in Virginia. Kiranjeet stayed away from talking about her roots and focused on issues she stood for. However, the conversations often deviated. and she would be asked, for instance, about her daughter's Indian name. She lost. In the next cycle, she ran again, this time embracing her Indian roots and talking about her immigrant parents. This time, people felt she was too foreign. She eventually pulled out. On Harris, he says, "Portraying herself as an Indian-American would put her in a bind since Indians are still seen as foreign. She'd have to prove her allegiance."
How Indian-American candidates frame themselves, ultimately, becomes crucial to their success or failure. Despite his friend's experience, Janmohamed says, "In politics, it is better to embrace your identity than run away from it." Bobby Jindal, the Republican Governor of Louisiana, faced a backlash when he
declared
he wants to be known as American, not Indian-American. Twitter had a field day with
#BobbyJindalIsSoWhite
. Jindal has changed his name, Piyush, to Bobby and converted to Christianity.
Since her momentous win, Harris has been proudly headlined as Indian American, both in Indian press and in diaspora papers in the US. Richard Verma, US Ambassador to India, congratulated Harris, "I can tell you we have come a long way from when I was working in the House of Representatives as an intern in 1987, when you could count on one hand the people of South-Asian descent who were working in the Capitol Hill."
And while these dichotomous facets of her life may now face more scrutiny, what may ultimately work to Harris's advantage is, perhaps, to not be hemmed in by one or the other. As she
recounted
to LA Times, about her student years at Howard University where everyone could be "anyone you want to be and just go for it."
(Niha Masih is an independent journalist and photographer based in New York.)
Disclaimer: The opinions expressed within this article are the personal opinions of the author. The facts and opinions appearing in the article do not reflect the views of NDTV and NDTV does not assume any responsibility or liability for the same.