The year was 2006. A girl sat on a dharna, all alone, in front of the residence of the Vice Chancellor of the Aligarh Muslim University. Her demand: action against a faculty member who had allegedly sexually harassed her. Her gutsy protest later found some support and also moved the University's administration to act on her complaint. The professor was suspended and an inquiry instituted.
Her protest exposed that the women's complaint cell at the university was virtually non-functional. Complacent authorities were made to realize that times have changed - that women will fight back and demand action against errant or deviant behaviour by faculty members or fellow students. Thanks to her bold dharna, the women's cell at the AMU was resuscitated and rules, which till then existed largely on paper, started to be implemented.
She was heralded by fellow girl students as sort of a hero, as someone who talked back to the powers that be. And as is a norm with our society, her outspoken nature also made her an object of ridicule and contempt for the agents of patriarchy, who were furious that she did not bear all the harassment in silence. Slurs and innuendos flew thick. From just a student, she became 'that' girl.
"She was singled out by some in the administration and students and society in general. A girl who speaks out is not taken kindly by the patriarchy. Everyone thought it fine to take a pass at her and make a moral judgement," said a woman faculty member who did not wish to be named.
But she was sure of what she was doing. Her battle was for just, fair and equal treatment in an environment that had archaic expectations of women. She raised real issues, demanded real solutions, not just platitudes.
Fast forward to 2011. She broke another code. She contested the AMU students' union election for the post of president. Women had contested the students' body polls before her, some had won, but none dared to eye the top post. She lost the polls, but won the battle for her gender. The next election again saw a woman running again for president.
By now, she had become an activist, a vocal agitator for women's rights at Aligarh. As she gained popularity among women students - and a section of male students - for her gutsy ways, she also had to face wrath of society in general. As is common in our society, everyone finds it easy to sit in moral judgment for a woman who breaks the norms, who refuses to conform. She became a visible symbol of rebellion. So everyone had an opinion to offer about her - some called her an agent of change, others would simply try to paint her a villain.
But as always, she refused to surrender. Her husband of just six months decided to move to South America. She battled a bout of depression, according to her brother, who has been quoted in newspaper reports. But she was a fighter and soon picked up pieces and enrolled herself for a teachers training course to begin her life afresh.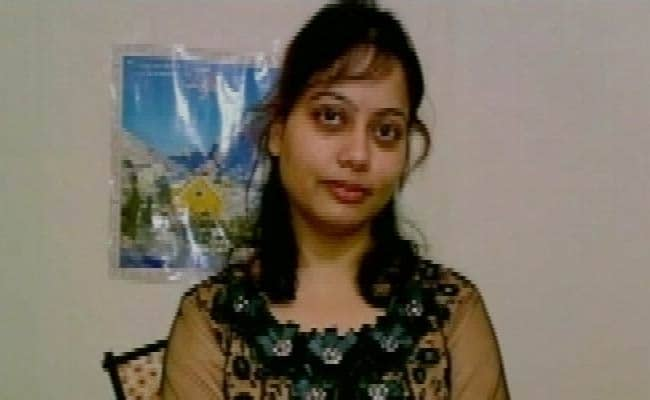 She was Asma Javed.
Asma was found dead at her rented flat in Aligarh last week. The police on Friday arrested her "live-in partner", who, they claim, has confessed to the crime. Her tragic death may have been totally unrelated to her activism and politics, but society in general is not being kind to her even in her tragedy. The woman faculty member I talked to lamented that society was not ready to give her dignity even in death. "She had an affair, she used to live alone. She was a characterless woman - these are common reactions of her neighbours and many in the university," this professor told me.
Asma, obviously, was too bold for a small town like Aligarh. And that she agitated and voiced issues of gender 140 km away from the capital, where there were no TV cameras to follow her, only the iron curtains of a biased administration, she waged a lonely battle. The media reports remembered her only as a woman student who first contested the AMUSU president election. That was a big deal, but Asma fought numerous battles day in and day out, all alone.
Those indulging in slurs of her personal life are guilty of killing her again.
The loneliness that defined her activism and her life, unfortunately also defined her death. AMU and the city of Aligarh need to remember her as a symbol of courage, of rights, of equality. She must be remembered for her politics, not for some personal choices.
(
Mohd Asim is Senior News Editor, NDTV 24x7
)
Disclaimer: The opinions expressed within this article are the personal opinions of the author. The facts and opinions appearing in the article do not reflect the views of NDTV and NDTV does not assume any responsibility or liability for the same.
Get Breaking news, live coverage, and Latest News from India and around the world on NDTV.com. Catch all the Live TV action on NDTV 24x7 and NDTV India. Like us on Facebook or follow us on Twitter and Instagram for latest news and live news updates.