Three weeks and three major developments in Bihar have resulted in two interpretations which sharply contradict each other.
For an analyst or commentator from outside Bihar, the
impression is that Nitish Kumar story is over
as he has been completely marginalised by Prime Minister Narendra Modi and BJP President Amit Shah. But for those of us from Bihar who found his defection last year to the NDA highly problematic since it violated what the people voted for, there is clear evidence that the man who is called
"Sushasan Babu"
(Man of Governance) is still calling the shots in his home state. The BJP leaders we meet also acknowledge that it is tough to dictate terms to Nitish Kumar and that he drives home at every occasion that in the alliance, he is still the boss (the BJP brings 53 law-makers to the table as compared to 70 from his party, the JDU).
To understand how the Chief Minister is working on keeping in check the BJP, an arguably overbearing ally, some time travel is required to October 14, when Prime Minister Narendra Modi visited the Patna University where he publicly humiliated Nitish Kumar who pleaded for the university to be given the status of a central university which would entitle it to extraordinary funding from the centre. The PM didn't offer any such assistance and in fact suggested the Bihar government get its act together to restore the university's faded glory.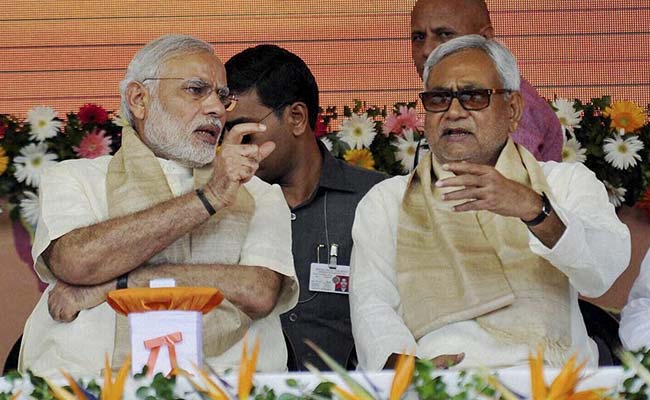 On that day, Nitish Kumar returned to his residence bruised by the realisation that conceding to requests is not characteristic of the PM's interaction with allies. Nitish Kumar concluded, say his aides, that a partner, or this one at any rate, would not have his back.
So last month, he was presented with a crisis collated from three different events that collided in communal politics, and decided to demonstrate that he would take charge, assert his supremacy and convey explicitly that crime, corruption and communalism are no-go areas for him.
A murder in the Darbhanga district in north Bihar in mid-March was the starting point. The victim's family said the 60-year-old man was beheaded because he lobbied for a
chowk
or town square to be named after Prime Minister Modi. The local police said the man was in fact killed because he was involved in a property feud over the area that includes the
chowk
. The BJP's Sushil Kumar Modi, who is Nitish Kumar's deputy, publicly backed the police's account.
Totally false that murder in Darbhanga cose of naming Modi https://t.co/Vzjoj6xJaW of land dispute.Board was put long back,Murder has nothing to do with Board.

— Sushil Kumar Modi (@SushilModi) March 16, 2018
But BJP leaders like union minister Giriraj Singh and state president Nityanand Rai went to the spot and said the administration was lying. In a video, Singh was caught exhorting people to chant slogans against a senior police official who is a Muslim. Nitish Kumar asserted that the administration was right and the BJP leaders wrong.
A day later, a Hindu-Muslim clash erupted in the town of Bhagalpur in north-east Bihar. This time, the blame fell directly on Arijit Shashwat, son of union minister Ashwini Choubey, who led a procession in a Muslim-dominated area, raising what were later formally deemed provocative slogans. 14 people were injured. Arijit Shashwat is still in jail. The administration had not sanctioned the rally. Nitish Kumar publicly said the minister's son was out of line and that action would be taken. He also said he sensed a sinister design to pry loose social peace. It is true that before the procession was held on
Ram Navami
marked as the start of the Hindu new year, he had warned about attempts to create religious tension in Bihar. Yet, another riot happened in his own constituency of Nalanda.
His administration had granted a record number of nearly 1,600 processions on
Ram Navami
; in the last six months, 29,000 religious processions of various caste and communities including Muslim ones have been held across Bihar.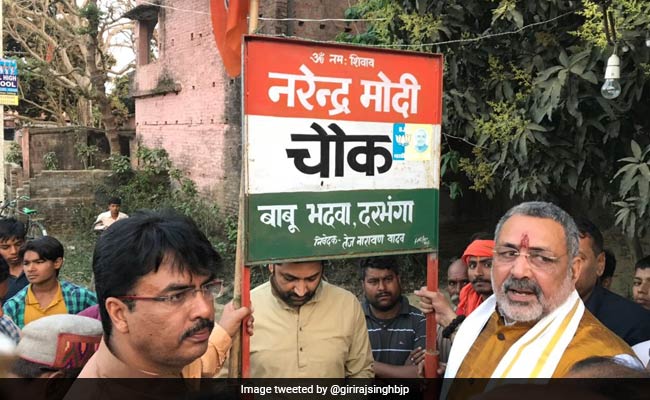 Despite the sanctions being given to some processions, on
Ram Navami
, Nitish Kumar was reportedly stunned to receive reports from a slew of district headquarters of the processions involving weapons like swords. The administration had been asked to ensure that the rallies moved peacefully, either circumnavigating or carefully escorted through Muslim precincts. But the problem took place at ten different places across Bihar where deliberate attempts were made to deviate from the planned and approved route. It was the video of shops burning with with huge halos of flames from Aurangabad in central Bihar that reportedly shook the Chief Minister and provoked him to issue a strong warning; in the assembly, he declared he would compromise with neither corruption nor communalism.
With news of 10 different areas hit by communal violence by the second day of
Ram Navami
(Aurangabad was the worst affected), Nitish Kumar monitored the emergency with the help of Deputy Chief Minister Sushil Modi and the BJP's Nand Kishore Yadav who is a minister. This BJP duo is out of favour with Modi-Shah who blame them for the BJP losing the state election in 2015 and feel they should have shouldered more of the blame publicly to deflect from Shah, who is, according to critics, less adept at caste than communal politics than communal politics.
From his residence in Patna, Nitish Kumar ordered the administration in the then affected areas to neither frame nor shield anyone on the basis of their political affiliation. Nearly 200 people were arrested out of which 20 were BJP leaders. In the state legislature, opposition parties like Lalu Yadav's RJD called for them to be held accountable.
But for Nitish Kumar, the main target remained Arijit Shashwat whose arrest he felt would portray him as the man in charge, unafraid to take on top BJP leaders on his turf. Bhagalpur has a bloody history. In 1989, when Bihar was governed by the Congress, Hindu-Muslim riots lasted two months; 1,000 people were killed, most of them Muslims. It was 24 years before Bhagalpur elected a Congressman as a law-maker - that too because he was backed by both Nitish Kumar and Lalu Yadav. Through the years, Nitish Kumar used the Bhagalpur violence to challenge Lalu's status as a pro-Muslim leader. So he knows the symbolism of arresting a top BJP leader's son for violence in this area.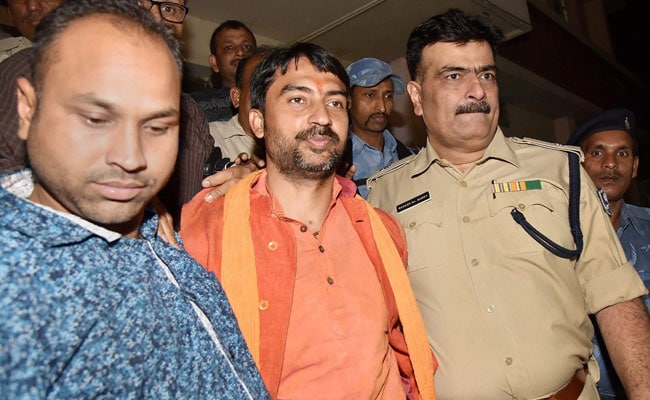 The arrest of Arijit Shashwat may upset upper caste leaders, but it will unite the backward castes and Mahadalits who are crucial to the Chief Minister.
That's also why the Dalits were allowed to carry out huge processions on April 2 across Bihar as they protested against the union government and the Supreme Court's decision to change the provisions of the existing laws that implement harsh and immediate punishment for those accused of crimes against Dalits. The
"Bharat Bandh"
that day was enormous across the north of India; 9 people were killed. Nitish Kumar is well aware of the anger among Dalits against the BJP and he has chosen to be the chief guest at an important event on Friday to commemorate the 127th birth anniversary of Dalit icon Babasaheb Ambedkar. The event is being hosted by Ram Vilas Paswan, another ally of the BJP in Bihar. The new dotted line between Nitish Kumar and him, united by the cause of promoting Dalits, is likely to unnerve the BJP and Amit Shah, who is increasingly being charged with mismanaging allies.
For those who derided Nitish Kumar as an opportunist when he pole vaulted from the UPA into the BJP's team last year, the recent Hindu-Muslim violence in Bihar reinforces their premise: that he is now reduced to a bit player who can do little as his far more adept partner experiments with fire to expand its appeal in the state ahead of the national election (Bihar elects 40 MPs). But Nitish Kumar's supporters argue that his immediate clamping down on BJP leaders linked to last month's riots evidences his determination to put the BJP in its place if it crosses lines he has drawn an is unwilling to redraw.
(Manish Kumar is Executive Editor at NDTV)
Disclaimer: The opinions expressed within this article are the personal opinions of the author. The facts and opinions appearing in the article do not reflect the views of NDTV and NDTV does not assume any responsibility or liability for the same.