Amir Nazir was barely 15. He was killed on Thursday and buried after his body was garlanded like a groom. The images of his mother offering milk to her dead son went viral and captured the imagination of people across Kashmir.
Amir was reportedly part of a jeering crowd, many of them throwing stones at security forces, after troops launched an anti-militancy operation in Padgampora village of Pulwama district, just 35 km from Srinagar. Two terrorists were killed after a 10-hour long, fierce gun battle. Amir was killed in firing by security forces. Whether he was a deliberate target or a stray bullet hit him has become a debate here.
Padgampora has always fascinated me on account of being the abode of Kashmir's 14th-century mystic poet Lalleshwari, lovingly called Lal Ded. "
Tas Padgampor che Lallay - yem gale Amrit chow
" (Lalla of Padgampora, who drank the nectar of Immortality): lines from a famous poem describe her Padgampora connection.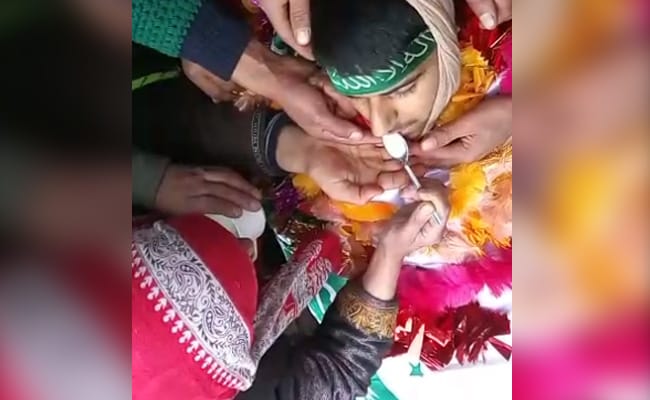 The Shavite mystic transcends faiths and religious identities. She belongs to one and all, and revered by everybody in Kashmir. Every courageous woman who faces tribulations with grace and patience is referred to as Lal Ded in the Valley.
After Amir's tragic death, I wondered why Hailama offered milk to her dead son, her face stoic. Was she giving him the
Amrit
? Doesn't she know Lalla drank that
Amrit
long ago?
The crowds that swelled at her modest home declared the young victim a martyr. And a martyr never dies, so goes the adage. Halima and her family had no option but to respond to this new normal where deaths are celebrated and not mourned. Slogans like "Amir,
tere khoon se inquilab aayega
" (your death, Amir, will bring the revolution) filled the air as thousands attended his funeral. But as people began dispersing, a heart-rending cry went out from Halima: "Where has my child gone, bring him back."
The teen's death is embedded in a larger political narrative where death defines the life of the separatist movement. Amir's Facebook profile shows he was a Class 9 student, a selfie freak who wanted to live and enjoy life. Amir had been in school barely for a week after a gap of eight months because schools in Kashmir were shut due to the unrest of 2016 and then the winter vacation.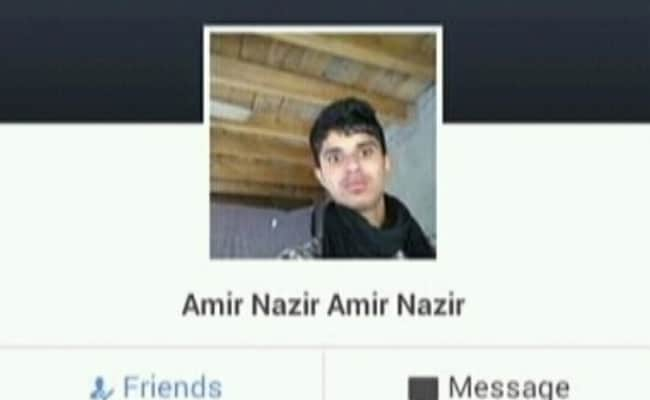 A day after his killing, I spoke to Amir's father, Nazir Ahmad Dar, a daily wage labourer working at a brick kiln, and his brother Shahid. They were trying to come to terms with the loss. The poor father, who was informed by people about his son's "martyrdom", sobbed that Amir wanted to live and see the world like other children. Before leaving the house, Amir asked for Rs 1,500 to pay his school fee. Hours later, they received his body.
Mourning is an innate human emotion, but when the death of a victim is glorified as martyrdom, the sense of loss and tragedy is replaced by accomplishment. No wonder thousands of killings in Kashmir are not seen as a massive loss, but projected as an investment for
Azadi
by separatists.
Emotive social outbursts set the standards for individuals, more so for the victim's families, often poor and voiceless.
Hours before Amir was killed, Dilshada, wife of Shafi Shergujri, the holed-up terrorist at Padgampora, was brought to the encounter site by security forces. Along with her four-year-old child Uzair, she appealed to her spouse to surrender. He preferred death.
Uzair is too young to understand why his father turned down the offer. Why did he choose death over life, his little kids, and wife Dilshada, who braved bullets to persuade him to surrender? There are no easy answers, but when Uzair will grow he may try to find one. For the last 27 years, we have not given an answer to those born and brought up in the conflict.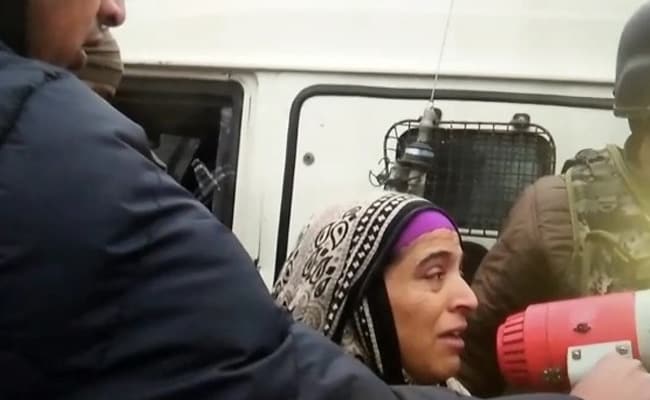 Young boys like Amir are getting killed because they have also not got the right answers so far. Otherwise, why should large crowds of young people try to break the security cordon in an attempt to help terrorists flee? Don't they know militants have chosen to pick up guns to fight security forces? Do they need to be rescued by civilians when they confront troops?
The reality is that frustration is pushing people to the levels of madness. Otherwise, who would risk his life when barrages of bullets are being fired from both sides? Despite orders by troops and warnings by Army Chief Gen Bipin Rawat, attempts by crowds to obstruct security operations are becoming common in Kashmir.
More than 21,000 terrorists have been killed during the last 27 years of turmoil. In 2007, South Kashmir was declared a militancy-free zone; today it is one of the most problematic regions in Kashmir.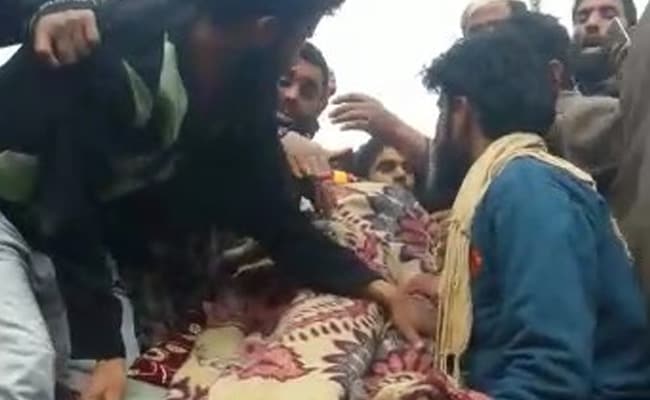 The fight against terrorism is not just about controlling or eliminating a terrorist. It's about how to deal with a rebellious mindset and trust deficit. The Army and police can fight it to a point, the rest has to be dealt at a political level through sustained engagement, which, unfortunately, is completely missing in Kashmir.
The polity doesn't seem to realise the price security forces have been paying. During militancy, more 5,600 security forces personnel have been killed in the state. The casualties suffered by the Indian army during this conflict are much higher than any war India has fought with Pakistan. In war, the army has a defined role which is a fight to finish. Alas, in this conflict, nobody knows the endgame or the exit policy.
The tragedy of Kashmir is that no one sees it as a human problem where Halima's child goes to school but returns in a shroud. The children of Kashmir need the
Amrit
of life.
(Nazir Masoodi is NDTV's Srinagar Bureau Chief)
Disclaimer: The opinions expressed within this article are the personal opinions of the author. The facts and opinions appearing in the article do not reflect the views of NDTV and NDTV does not assume any responsibility or liability for the same.