The Indian cricket team is now back on track, following the script. The mighty Australians have been beaten in the second Test, and the series is level. With Indian cricket and its hysterical fandom, all is now well with the world, and it is no longer relevant that but for our over-confidence, we shouldn't have lost a match to begin with.
Over the last couple of days, Ishant Sharma's face has been plastered everywhere - and not for his bowling figures. It wasn't pleasant, he didn't intend it to be, but it wasn't ferocious either, which he deliberated it to be. Instead, it was bizarre and all one could think was that's a scary face gone wrong! I guess for many Indian cricketers, "sledging", that age-old tradition, ironically of the gentleman's game, doesn't come naturally. Unlike our over-confidence, especially when playing at home, it has never been in our DNA.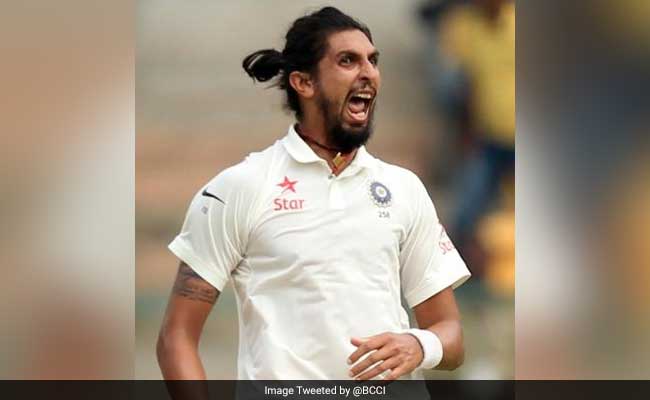 It was only in 2002 when Sourav Ganguly took out his jersey and waved it from the Lords balcony that a billion cricket fans jumped as though the game had finally come home. We at last had a captain who wasn't afraid to show aggression. But despite that, by and large, over the years, we prefer talent over any shenanigans on the field. Rahul Dravid, Tendulkar, Laxman - we enjoyed their calm era like none else.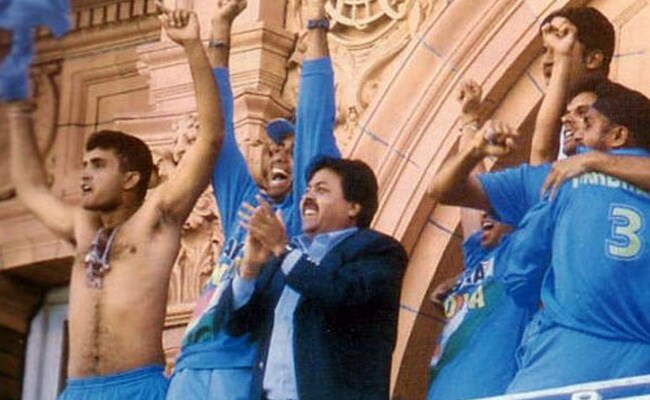 Australians on the other hand, have been masters of the "sledging game". Forget Ricky Ponting, even someone who looked as mild as Steve Waugh often had a go. Once during a series against India, he insisted, "There is no sledging in cricket, mate. The keeper did ask for one more of those famous slog sweeps, and I turned around and told him to show a little respect because he was in nappies when I made my debut."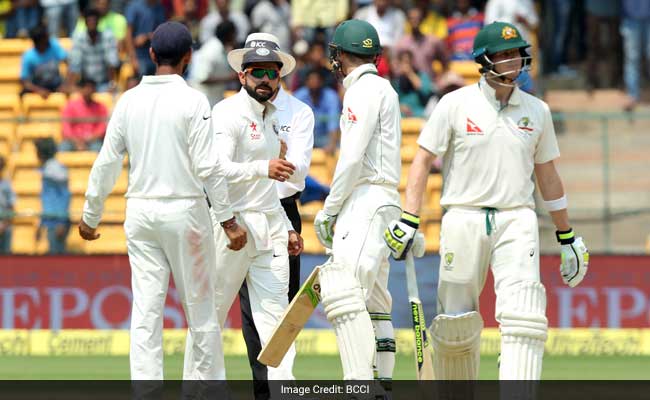 So call it what you want, but if the Aussies are playing, it's going to be no peaceful running between the wickets. What they have probably underestimated is a certain player called Virat Kohli, who unlike his predecessor, Dhoni, does not slay with his smile. Kohli may have tempered his belligerence over the last couple of years, but right or wrong, it still simmers.
And sometimes, a sledge for a sledge is the only befitting reply. Kohli hasn't been in the best form in this series, but if the Australians thought they could use that as a weapon, they were sent back to the pavilion with complete disregard. Ask their captain, Steve Smith, who tried to consult the dressing room on whether he should get his dismissal reviewed, all he got were some harsh words. Kohli has not let the matter die down even after the match, accusing Australia of crossing the line "that you don't cross on the cricket field."
The young Australian opener Matt Renshaw can teach many cricketers on how to keep focused even during such a charged atmosphere. "I was just trying to enjoy it and laugh at what Kohli was saying because some of it was quite funny. He was reminding me to run off and go to the toilet again which happened in Pune, so it was quite funny."
So far, things are nowhere near as bitter as the Border-Gavaskar series in 2007-2008, when Harbhajan Singh and Andrew Symonds were involved in what infamously came to be known as "Monkeygate". There was more cricket off the field than on it, BCCI predictably flexed its muscles as India threatened to pull out, ICC intervened, and Australia did what they do best: cry foul.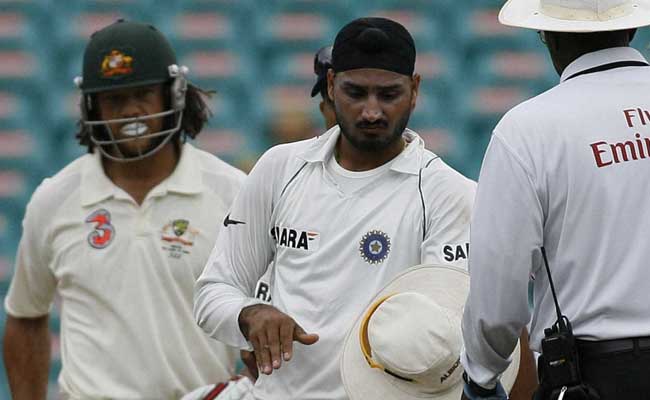 We are only half-way through an already volatile series, and this Indian team will not give an inch in the second half - Kohli's stamp. But no wonder they say cricket is a funny game. Less than a week after the final test match, several Australian cricketers will bury all animosity, at least ostensibly, and join IPL teams. I guess if Ramos can hug Pique during the World Cup, these are just cricketers. Yup, I said it. Just cricketers. Deal with it.
(Jyotsna Mohan Bhargava worked with NDTV for more than a decade and now writes on a variety of topics for several news organisations.)
Disclaimer: The opinions expressed within this article are the personal opinions of the author. The facts and opinions appearing in the article do not reflect the views of NDTV and NDTV does not assume any responsibility or liability for the same.