"Upset by
'Padmaavat'
, Rajputs plan to vote against the BJP in Ajmer" was my story that ran on the
NDTV
website 10 days before voting.
Is it so, I was asked by someone from the residence of Chief Minister Vasundhara Raje. Yes, I replied , the BJP has to consolidate the Rajput vote to win.
Now that the results are out, looking at the margins of victory in even traditional BJP bastions like Ajmer and Alwar city, closer analysis is required.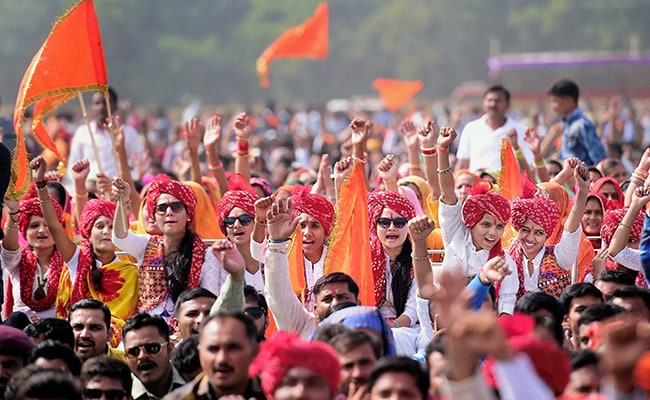 That the BJP in Rajasthan is on the back-foot is apparent by a press conference called yesterday by state BJP president Ashok Parnami. As the results came in, he said, "The BJP is not a touch-me-not plant that can wither with a single touch; we are a big tree." The press conference was then quickly used to highlight how happy the state BJP was with the announcements in the Union Budget.
But with the three seats that were decided yesterday - two Lok Sabha and one assembly - the BJP has actually lost 17 assembly seats in this by-election with massive margins.
In the Lok Sabha seats of Ajmer and Alwar, the BJP tally of losses is 16 seats out of the 200 in Rajasthan. In Alwar city, dominated by the trader community, the BJP lost by more than 25,000 votes. In Ajmer city, divided into Ajmer North and South, dominated by businessmen, Sindhis and a small Muslim population, the BJP suffered a combined setback of 16,000 votes.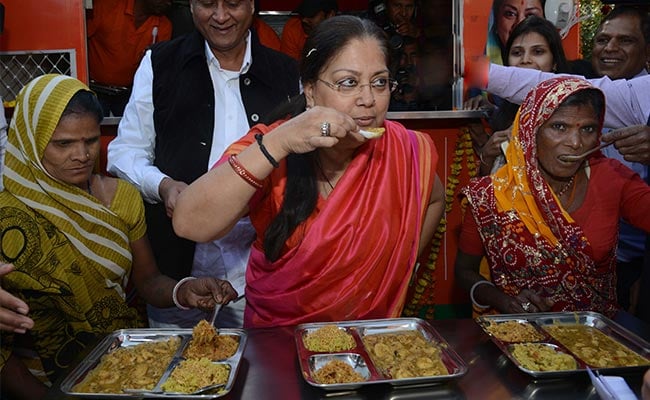 "We wanted to give a wake up call to the government" said Ram Swaroop, a driver in Ajmer's Vaishali Nagar as we watched celebrations outside Congress candidate Raghu Sharma's office. "We are BJP voters, but this time, we wanted to alert that Vasundhara government that it has become very arrogant."
This seems to be the the prevailing voter sentiment as anti-incumbency begins to creep in after 4 years of governance by Vasundhara Raje. Rajasthan is due to vote for its next government in December.
The BJP Jat candidate in Ajmer got the ticket after his father, Sanwar Lal Jat, a popular MP and four-time MLA, collapsed and died in Jaipur during a workers' gathering being addressed by Amit Shah in July last year. The BJP had hoped a sympathy factor would come to its rescue. But Ram Swaroop Lamba had neither his father's political acumen nor a connect with voters in his community, which is Jat-dominated. In fact, through the entire campaign, he barely addressed voters.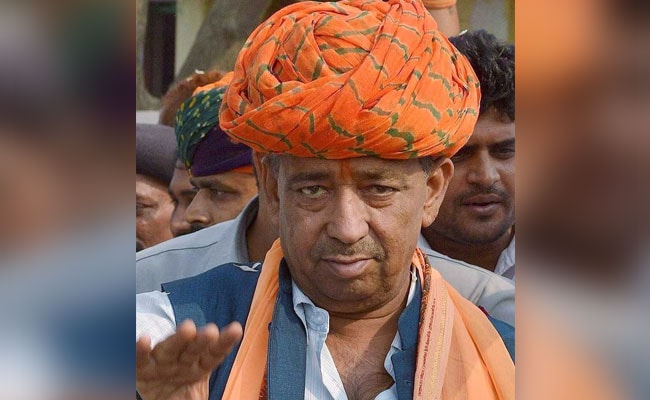 On the final day of the campaign, Chief Minister Vasundhara Raje wanted him to say a few words at a road show she was holding for him, but he nervously refused.
"He is a simple soul," she said during the road show. "He is like what I used to be when I started my political career - I would barely speak; now, you have to take the mike away from me!"
Neither simplicity nor sympathy worked for her candidate. Just like attempts at polarising the electorate did not work in Alwar. Three days after polls were announced in Alwar, Banwari Lal Singhal, BJP MLA, put up a provocative post on Facebook, blaming Muslims for having too many children and stalling development. He was also the face of the BJP's campaign in Alwar city and openly reiterated his statements to me when I visited the area. "It's their plan to be the dominant force in this country by 2030," he said. "That's why they are producing more children and increasing their population and voter strength; they are also stalling the economy." You can watch his interview
here
.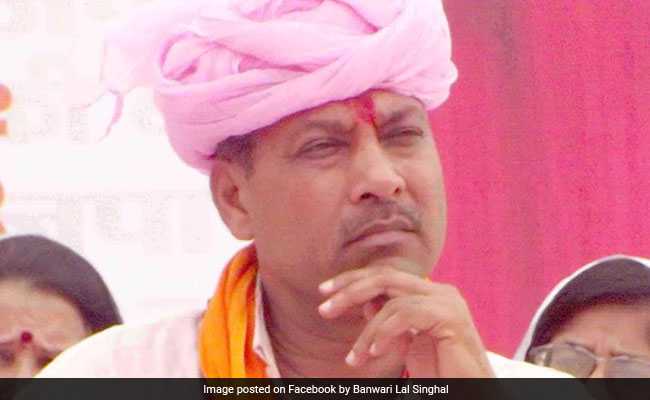 Voters in Alwar city, most of them business men, emphatically rejected this reasoning. The Congress took a 25,457 lead from Alwar city.
The Congress Candidate from Alwar, Dr Karan Singh Yadav, defeated the BJP's sitting MLA and minister Jaswant Yadav by nearly 2 lakh votes.
Jaswant Yadav, a sitting MLA from Behror, could not hold onto his seat. In the last election, he won by 40,000 votes. This time, he suffered a setback of 21,000 votes in his own constituency, which is part of the Alwar Lok Sabha constituency.
Behror was where
Pehlu Khan
, a cattle farmer from Haryana, was beaten to death last year by cow vigilantes. The Meo Muslims, cattle farmers like Pehlu Khan, who form about 15 % percentage of the population, voted for the Congress. But Hindu voters in Alwar have also rejected communal politics and it is here that the Congress got the biggest lead in this by-election.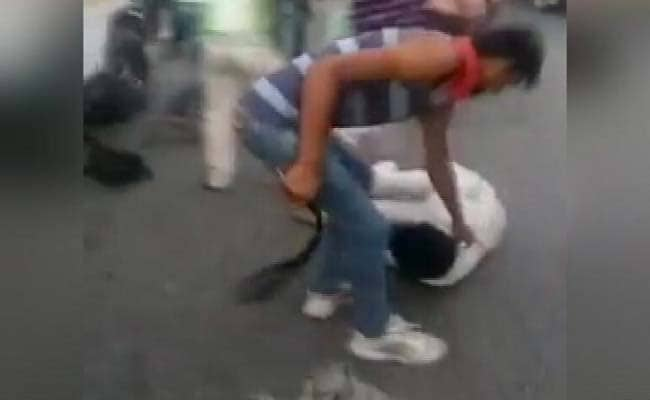 So what do these results mean for Vasundhara Raje and Sachin Pilot?
Replacing Vasundhara Raje may not be easy for the BJP. Analysts have often called her arrogant, but over the 15 years that I have covered her on the campaign trail, she has the ability to charm voters easily and with considerable warmth. Combined with her royal mystique, she delivers a persona that no others in the BJP in Rajasthan have been able to match after Bhairon Singh Shekhawat.
Losing in a Hindi heartland state like Rajasthan will have the BJP at the centre worried. But a change in leadership could rock their boat further. The 2013 assembly elections of Rajasthan were fought under Vasundhara Raje's leadership and she chose the majority of the candidates. And the 25 of 25 seats that they won in the 2014 Lok Sabha elections. With a majority of the MLA s backing her, it will be difficult to dislodge her.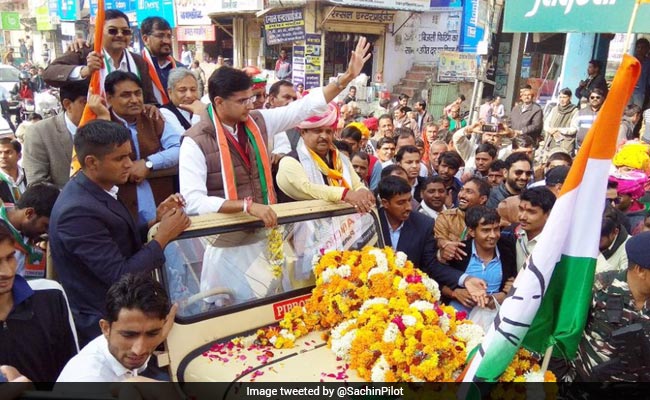 For Sachin Pilot, the results are a huge boost to his status within the Congress. These elections were a Pilot show all the way. From choosing candidates to spear-heading the campaign, he handled it all. Competitor and former Chief Minister Ashok Gehlot, 66, was not the face of this campaign in any way. Over the past 10 years, nobody within the Congress seemed a possible challenger to his standing and popularity. He was called "Chief Minister No 1" and his connect with voters as a simple, humble politician was referred to as a textbook example of Gandhian politics.
Sachin Pilot, 40, has shown that there is now an alternative. It is for Rahul Gandhi to choose. And then the voters.
(Harsha Kumari Singh is NDTV's bureau chief, Rajasthan.)
Disclaimer: The opinions expressed within this article are the personal opinions of the author. The facts and opinions appearing in the article do not reflect the views of NDTV and NDTV does not assume any responsibility or liability for the same.