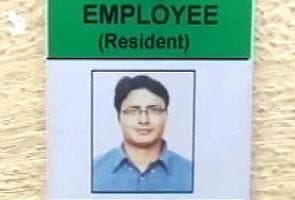 Bangalore:
A young woman, who worked as a techie in Bangalore has been killed, allegedly by her husband, who has been arrested.
The police say that the victim's husband, Siddharth Chaudhary, flew from Delhi to Bangalore carrying the knife that he stabbed her with at her apartment.
The police believe that Ruchi and Siddharth Chaudhary had a volatile relationship and that the victim's refusal to apply for a loan jointly with her husband provoked the killing. He worked for IT firm Accenture in Delhi while his wife worked for Photon Infotech in Bangalore.
When he reached his wife's home, her parents tried to intervene after the couple got into a fight. They then grabbed their three-year-old grandchild and rushed out for help. During this time, Mr Choudahary allegedly murdered his wife.