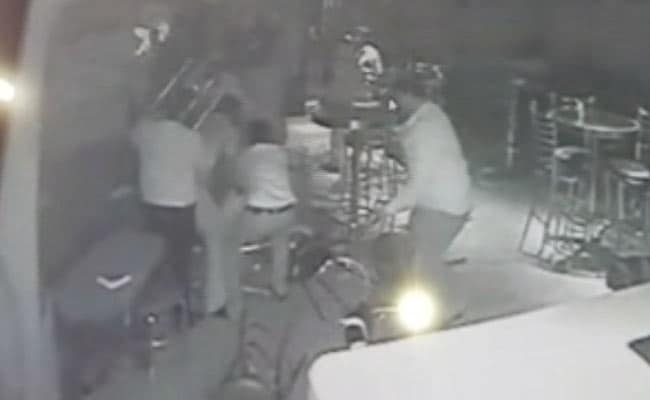 Bengaluru:
Four Africans were allegedly attacked by a mob at Byrathi in Bengaluru after locals were reportedly "annoyed" with them for creating "nuisance" in the area.

The attack took place when we were returning home, John, an African national said, adding, he has received multiple injuries.

"The mob attacked us around 12.30 am and it continued till 3 am. The incident took place when I and three others were returning home. I was chased and beaten up... have sustained multiple injuries," he said.


John said that they did not know why they were assaulted, even as the police denied any assault in the incident which took place on the intervening night of March 9 and 10 at Byrathi near Kothanur in north-east Bengaluru.
Police, who were initially tight-lipped about the incident, maintained it was a verbal duel which resulted in "incidents of pushing and jostling".
"I was there at the Kothanur police station. I interacted with the African nationals and they told me that it was a minor incident, and there was no attack on them," Additional Commissioner of Police (Law and Order) Alok Kumar told the Press Trust of India in Bengaluru.
The Africans do not want to file a case, he added. However, police would take suo motu cognisance of the reported multiple injuries sustained by John and find out whether he suffered those injuries during the attack, Mr Kumar said.