Bengaluru:
In a first, an Indian city now has a logo, indicating its cosmopolitan nature.
With a logo of its own -- crowdsourced through a contest which is part in English and part in Kannada -- IT capital Bengaluru has joined international cities like New York and Amsterdam.
The logo in red and white is an initiative of tourism department that is trying to rework on Bengaluru's image so that it can be viewed as a tourist destination, and not just as an IT hub or a city for start-ups.
Speaking to NDTV, the tourism minister said the logo would help in the city's branding and showcase its culture and tradition better.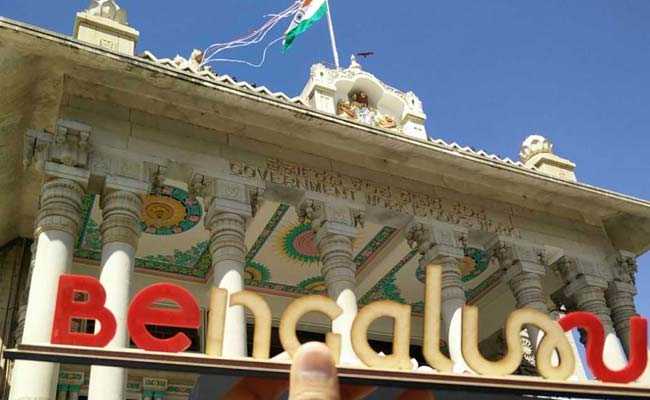 "We are the world's most dynamic city and have a rich heritage which people are forgetting. So the idea is to brand Bengaluru with its history, culture, art and its cuisines and portray this as a global brand," said Priyank Kharge.
The logo was launched during Bengaluru Habba- a open street festival in front state assembly structure -Vidhan Soudha. The festival saw various performances - from western music to Indian traditional dance forms, stalls and food trucks.
A creative group, Nammur, designed the logo."The concept is 'Be & You, anybody can be yourself in Bengaluru.' We have been working on this logo for nearly one year and we were interviewed for this many times to describe how it will take city to next level," said Venkatesh, a member of Nammur.
Over the past few years, the city of Bengaluru has made it to international headlines for its frothing lakes, garbage crisis and crumbling infrastructure. The latest move is being viewed as the government's attempt to ensure a better branding for Bengaluru.