By Milind Deora as told to Swati Chaturvedi | Monday June 15, 2020
This is possibly the first instance of a young politician speaking so frankly on this topic. Deora says he is in therapy and consults a psychiatrist who has been crucial in improving his mental health.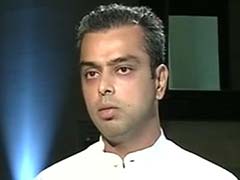 Milind Deora | Thursday July 24, 2014
NDA was elected to safeguard India's diversity, writes Milind Deora.