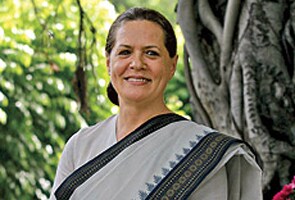 Bangalore:
Congress President Sonia Gandhi, Vice President Rahul Gandhi and Prime Minister Manmohan Singh will undertake a whirlwind tour across the state from April 23 for the May 5 Karnataka Assembly polls.
Sonia will start her campaign on April 25, instead of April 26, as announced earlier, at Chikamagalur, from where former Prime Minister and her mother-in-law Indira Gandhi won a by-poll in 1978, that resurrected her politically to come back to power ending the erstwhile Janata Party rule.
She will also campaign in Mangalore the same day, KPCC Campaign Committee Chairman Veeranna Mattikatti today told reporters in Bangalore.
Sonia will tour Gulbarga and Belgaum on April 30 and Mysore and Bangalore on May 2, Mattikatti said.
Rahul Gandhi will address public meetings in Raichur and Bijapur districts on April 23.
This will be followed by meetings in Kolar, Tumkur and Haveri districts on April 26, instead of April 28 as announced earlier, Mattikatti said. Rahul will campaign in Mandya, Hassan and Shimoga districts on May 1.
The Prime Minister will campaign at Hubli-Dharwad and Bangalore on April 29, Mattikatti said.
Congress General Secretary B K Hariprasad said former External Affairs Minister S M Krishna will also campaign for the party.
"Krishna is our senior leader and we will get his support," he added.
Krishna will kickstart his campaign in Bangalore and cover almost all the regions till May 2, Mattikatti said, as the two leaders sought to put to rest speculations that the former chief minister may not be available, after apparently being miffed at some of his supporters being denied tickets.