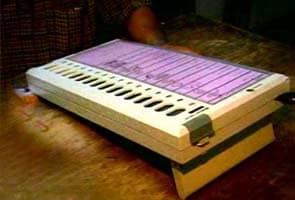 Bangalore:
In a first initiative of its kind in Karnataka, the Election Commission has decided to monitor over 1,000 polling booths through web-casting.
Briefing reporters in Bangalore on Wednesday, Karnataka Chief Election Officer Anil Kumar Jha said, with a view to prevent persons from creating nuisance at booths, live video from over 1,100 booths will be directly monitored by the Election Commission through "web-casting".
The novel initiative will be used in five to six booths in each constituency across the state during the May 5 polls, he said.
The entire recording done though web-casting, will be closely monitored in the control room of each district and at control rooms of the CEO's office in Bangalore.
"We have decided to bring 5-6 polling booths in each constituency under the 'web-cast' monitoring process", Jha said.
Besides the supervision by armed police personnel, web-casting, video camera and digital camera recording will play significant roles in ensuring free and fair elections in the state.
The method has earlier been successfully deployed in other state polls, he said.